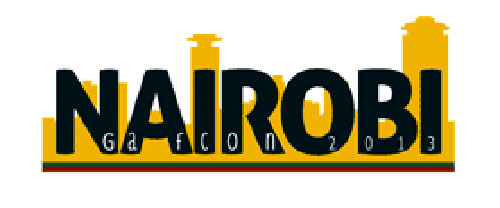 Disclaimer: I have not been invited to attend the Global Anglican Future Conference (GAFCON) to be held in Nairobi from October 21 – 26, 2013. Nor did I did get an invitation to attend the last GAFCON held in Jerusalem from 22 to 29 June 2008.
As I understand it, Bishop Richard Ellena (Nelson, New Zealand) is the one who invites delegates in this province. I gather that there are 14 delegates going from our province, half of them from the Christchurch Diocese. It seems what is sought are influential evangelical leaders and younger rising leaders. Certainly, from our diocese, there are diocesan nominators, general synod rep, and a newly-appointed canon. Although GAFCON asserts that anglo-catholics are welcome, I wonder how many anglo-catholics are going from this province? [I reserve the right to continue to find these categories unhelpful…] I also wonder how many women clergy are going from our province? How many delegates from Tikanga Maori or Tikanga Polynesia?
The first GAFCON conference (2008) was a month before the ten-yearly gathering of all Anglican bishops, the Lambeth Conference. This time GAFCON has no such meeting in sight. Last time there was some disquiet about the meeting (read about that in the secular media here).
There have long been communities who claim the title "Anglican" but are not part of the Anglican Communion. I understand that at GAFCON there will be delegates from the (not-a-member-of-the-Anglican-Communion) Anglican Church in North America (ACNA). So the "A" in GAFCON does not equate to "member of the Anglican Communion". I know others are much better at keeping up with the Anglican alphabet scrabble game options (GAFCON, FCA, FiFNA, MDAS, APA, MSJ, AMIA, ACA, REC, UAC, CANA,).
GAFCON stated the movement rose because a "false gospel" is being promoted within the Anglican Communion, which denies the uniqueness of Jesus Christ and "promotes a variety of sexual preferences and immoral behaviour as a universal human right". But let's be honest that the Anglican Communion became impaired not by the ordination of Gene Robinson as a bishop in 2003. It was the ordination of women as priests and bishops that impaired the communion, as the validity of orders became questionable across the what-I-will-now-call Anglican Commnon. It will be interesting to know how many women bishops will attend GAFCON 2013. The complexity of "communion" is well illustrated by Bishop Richard being willing to receive communion with those with whom he is "technically" not in full communion, but explicitly publicise that he would not take communion at the Lambeth Conference opening service with those with whom (again technically) he is in full communion.
I understand there are several competing views of GAFCON: "it's rebellion"; "helpful fellowship in a testing time"; "it's nutjob conservatives"; "support for Anglican orthodoxy"; writing a blog post is "feeding its folie de grandeur";…
The "Global South" Anglican Primates have just met – they also have a mixed relationship with GAFCON – some will go, others will not.
A self-professing evangelical friend of mine insists there is nothing that excludes me from being invited as a delegate to GAFCON. I do not know if one has to sign up to the Jerusalem Declaration. Unlike some people, I do not collect lists of beliefs to sign up to. I note that, without any specification, they "uphold the four Ecumenical Councils" [Do they mean Nicaea, The Fourth Council of the Lateran, Trent, and Vatican I?!]
A recent FiFNA declaration has "seven councils" rather than GAFCON's "four". A FiFNA member explains this as rather than "the usual" four. He continues, "The standard Anglican line (also ensconced in the Jerusalem Declaration) has been Four Councils, largely because (historically speaking) Councils 5-7 were received somewhat unevenly in the West." I'm not sure where he gets this "standard Anglican line"?! And if he had even a cursory look at church history he would/should have noticed that the first four councils were "received somewhat unevenly" as well!!! As for "Scripture remains the ultimate guide to receiving Counciliar (sic) authority." – I would have thought that it was the councils that are the ultimate guide to what constitutes scripture, and provide the lens through which we read the scriptures. Five minutes spent looking at those who claim "scripture alone" and one will end up with a list of conflicting-with-each-other denominations that will make the above alphabet soup look distinctly brief (start with Adventists, Amish, and Anabaptists, move through Christadelphians, and continue on via Jehovah's Witnesses, through the Salvation Army, all the way to the Zion Christian Church).
For those heading to GAFCON, there will be consciousness of the recent terrorism in Kenya. The NZ Government advises "a high degree of caution". The USA has a similar warning.
In conclusion: there is also another GAFCON.
Similar Posts: