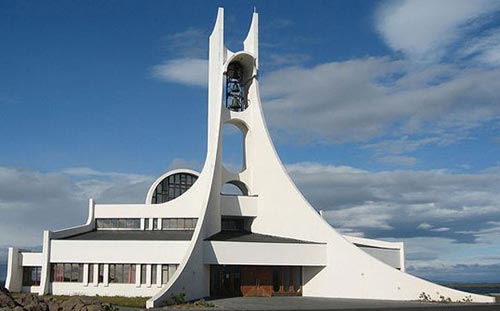 In my series on worship environment I have been emphasising interior layout and features. But the building itself is not unimportant. Secular franchises recognise this – the external appearance of a building for many franchises is immediately recognisable (just think how a McDonald's restaurant is immediately recognisable wherever you go!).
It is not either/or – it is both/and. The interior needs to enable and enhance worship and the mission and ministry of the church, but the building is not merely a crate within which esoteric sacraments are enacted. The building itself is a sacrament – "an outward and visible sign of an inward and spiritual grace".
Architecture affects our soul.
Here is a website with a lot of contemporary church buildings.
image: Church of Stykkisholmur, Iceland.
Similar Posts: