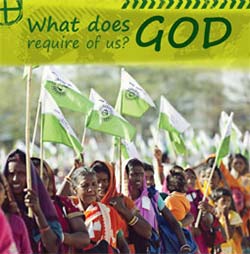 In the Southern Hemisphere this is the Week of Prayer for Christian Unity. Christians cannot even get united enough to have a single agreed week when they pray for Christian unity! The Northern Hemisphere has a different week.
The Western experiment in confessional Christianity has obviously failed. For every belief there are people in favour and people against: postmillennialists versus premillennialists; for and against infant baptism; for and against predestination; single versus double predestination; and so on and so on and so on. Every believer is his or her own pope. Make your particular confessional list of beliefs; tick and cross your boxes – each alternative increasing by two or more options of divisions the estimated 41,000 ever-increasing number of denominations. Furthermore each time two groups, such as A and B, join together, generally the result is more denominations, not less: the uniting A&B, continuing A, and continuing B.
Unity, of course, appears on some confessional lists and not on others. Explicitly or implicitly. Ranked higher or lower than say truth or justice. "How dare you break the unity for which Christ prayed!" (or stronger).
Similar Posts: