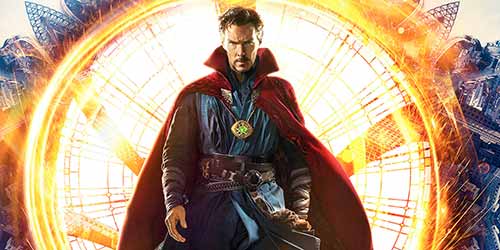 Doctor Strange is an origin-story film set within the Marvel universe. It is not your usual origin story as this is of an ordinary guy (albeit skilled and qualified) who, by accident, stumbles into the realisation that reality may be far more complicated than his science-only worldview had allowed for. And through this his life, abilities, and actions change.
Scott Derrickson, the director of this movie, is a Christian with a love for mystery. He has studied philosophy and theology at university. This background comes through in the movie.
This is a movie about ego, about the limits of science, multiverses, life and death, mortality and eternity, healing and belief, faith and science, obedience, the battle between good and evil… The visual effects push the boundaries. There are clear connections with The Matrix and Inception and even Edge of Tomorrow.
The actors include Benedict Cumberbatch, Chiwetel Ejiofor, Rachel McAdams, Tilda Swinton,…
Reminiscent of Keanu Reeves' spirituality informing Thomas Anderson/Neo in The Matrix, Benedict Cumberbatch has talked about his own spirituality and his own practice of meditation.
He says:
I meditate a lot. That's a huge tool in trying to calm myself, get away from the crazy circus of it all, have a focused mind as well as be a kinder, considerate person in the world. I took a lot of stuff away from my experience in Darjeeling, West Bengal, right at the Nepali border. It was Tibetan Buddhist monks in a converted Nepali house in India, with a view of Bhutan. It was a profoundly formative experience at a very young age. It's something I've tried to keep in my life. It features already.
Some people are going to criticise the worldview – it is not a straight-forward Christian presentation. It raises questions and is a conversation starter.
You think you know how the world works. You think this material universe is all there is. What if I told you the reality you know is one of many?
As usual, stay right through to the end of the credits. There are two Easter eggs – most people had left before the second one…
If you appreciated this post, do remember to like the liturgy facebook page, use the RSS feed, and sign up for a not-very-often email, …
Similar Posts: