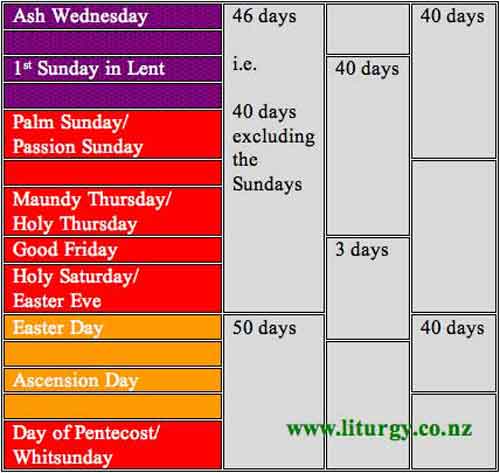 OK – so there's a few obsessions that Bosco has: collects, unfussy worship, allowing symbols to speak for themselves,… and… that Easter is fifty days.
Great Christian festivals begin in the evening after sunset, are celebrated through the day and on into the next evening. But Bosco thinks Easter begins in the evening with the Easter Vigil and is celebrated for fifty days as one long festival.
He's tried taking the Easter-is-only-one-day pills. He's tried taking the Easter-is-only-forty-days pills. But they just aren't curing him. The obsession that Easter is a seventh of the year, the Great Sunday of the year, the 50 days of the Early Church, and Nicaea, and… (OK, OK, settle down)… just won't go away.
The drive to screw and lock the Easter Candle stick into the sanctuary floors of church buildings, only posting them the key on the Day of Pentecost; the Tourette-like compulsion to keep shouting Alleluia! at almost every turn – these appear to be incurable.
The strangeness of the disease can, however, be mitigated by others sharing in these obsessions. It's a small price to pay to keep Bosco happily churning out more blog posts and liturgical resources here.
Click on Easter is 50 days, and press "going". Then share the link with all your friends (virtual and non-virtual ones), tweet it, put it on your facebook profile, add it to your blog, print it on your service sheets. Here's a link that's easy to remember http://tinyurl.com/50daysofeaster. Do this for 50 days 🙂
You can already see Bosco thinking… wouldn't it be cool if this year Easter went viral…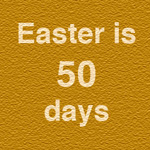 Many people like, from time to time, to add a badge to their website or blog. You will usually find samples on the Liturgy home page.
The HTML for adding the above badge to your blog or website is:
Please let it be known in the comments if the coding is, or is not correct.
Similar Posts: