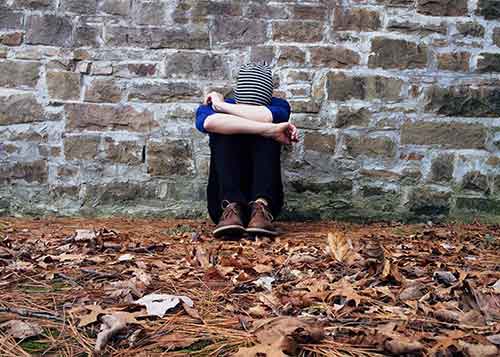 Yesterday, Prime Minister Jacinda Ardern announced, as she had indicated she would during the 2017 election campaign, a Royal Commission into the abuse of children in state care. This will be headed by former Governor General Sir Anand Satyanand. The previous government refused to set up an inquiry.
Good as this government's decision is, as its first 100 days draws to a close, I believe it does not go far enough. It misses the opportunity to include, for example, faith-based institutions. There have been strong calls to expand such an inquiry's terms of reference to include churches, charities, community groups, and sports clubs. My hope is that, as the inquiry gets underway, the terms of reference expand, or that the realisation dawns that a further inquiry is needed. In any case, in this country, the edges between state and faith-based institutions often bleed into each other. Will state-funded but faith-based integrated schools, for example, come into the compass of this inquiry?
In Australia, a five-year Royal Commission investigating child abuse recently concluded with a damning 17-volume report. It came up with a raft of recommendations. 2,559 allegations have been referred to the police. 230 prosecutions have commenced. Many people told their story for the first time. Estimates are of 60,000 survivors. The vast majority of abuse happened in religious institutions, particularly Roman Catholic ones.
This week, editorials have put their weight behind the call that our government's proposed abuse inquiry doesn't go far enough. 7% of Australia's RC priests allegedly abused children between 1950 and 2010; four Religious Order had allegations of abuse against more than 20% of their members (with the St John of God Brothers at 40.4% of their members). The history, culture, and dynamics in New Zealand may be different to Australia, but we cannot be clear how this impacts without an expanded inquiry. We know that in this country, the St John of God Brothers were involved in abuse of the most vulnerable. And three of these four orders (with abuse alegations at more than 20% of their members) had a strong presence with young people in institutions in this country.
Another article this week details the change in approach by the St John of God Brothers in relation to the 121 sex abuse allegations in their Marylands School here: 'Critics said the order "pulled up the draw bridge" after Brother Peter Burke, who was a flagbearer for the settlements, stepped down in 2007 and later died in 2010.'
I support the calls for an expanded abuse inquiry. People who are pressing that faith-based institutions not be missed from an inquiry include Bill Kilgallon, the director of the Catholic Church's National Office for Professional Standards, which investigates claims of abuse.
*****
The RC Church has begun to react more appropriately. When the sex abuse began to become public, the shock appeared to be around how this affected the souls of the perpetrators. Thankfully, there has been a shift to acknowledging the immense destructiveness in the lives of the victims.
*****
I want to reflect on a couple of the recommendations of the Australian Royal Commission.
Compulsory Celibacy
The first is the call to end compulsory Roman Catholic priestly celibacy.
Roman Catholic priestly celibacy is not as fixed as many think. There are Eastern Rite priests in full communion with Pope Francis, but they follow the Eastern Christian practice – priests can be married or not. There are other Roman Catholic priests who might have been clergy from a different Christian denomination – and they are now RC priests and married. Priesthood and celibacy can be separated.
Also for some, there needs to be clarification around celibacy: monks, brothers, nuns, sisters – these join a Religious Order, and celibacy is integral to that very definition. You cannot remove, for example, celibacy from being a nun. Nuns, by definition, take vows of shared communal ownership, not being married, and obeying a superior. In the Australian conclusions, the highest proportions of offending was not amongst those who are required to be celibate (diocesan priests – 7%, which of course is terrible) but amongst those in Religious Orders (St John of God Brothers – over 40% of them have had allegations of abuse against them). Members of such orders, of course, were moved between Australia and New Zealand – a further reason to investigate in NZ in the manner followed in Australia.
My point is that – yes, I am in favour of unlinking priesthood from celibacy; celibacy continues to be a valuable vocation within the Christian tradition; celibacy (IMO) does not, of itself, lead to the propensity to abuse.
The Secrecy of Confession
A New Zealand Prayer Book He Karakia Mihinare o Aotearoa page 750 expresses well the tradition of the "seal of confession":
The priest exercises this ministry [of confession] in complete confidentiality. The penitent is therefore able to confess in the assurance that the priest will not refer to the matter again, except at the penitent's request, and under no circumstances will ever repeat to any other person what has been divulged.
If someone confesses to abuse, the understanding is that if this is done in the context of formal confession (Reconciliation of a Penitent) that information will be held confidential.
I have had an experience where, having confessed, a priest refered back to that later to me – I was quite taken aback (I don't know how well formed Anglican clergy are now in NZ in this ministry). I also was surprised to see this happen once in the otherwise-amazing 1994 movie Priest (dealing with sexual abuse).
The seal of confession is being called to be removed. I think this needs careful reflection. Currently, RC priests breaking the seal of confession are automatically excommunicated. There are sickening stories of confession being used for grooming and even for sharing amongst a network of abusers – such a malevolent use of confession needs to be explicitly condemned in RC Canon law if it is not already.
But if the state's requirement of mandatory reporting becomes part of confession, obviously abusers will cease to confess – the last place where they can be dealt with. My advice: if someone confesses to abuse, the officiating priest or bishop withholds absolution and so does not conclude the rite of confession. Since we are still "within" the rite, the person officiating at the confession can continue to refer to the abuse with the abuser. Penitence and seeking amends and amendment of life are integral to confession – the one officiating says, I will not give you absolution until you come with me and we report this to the authorities. Once we have done this, I will absolve you.
If you appreciated this post, consider liking the liturgy facebook page, using the RSS feed, and/or signing up for a not-very-often email, …
Similar Posts: