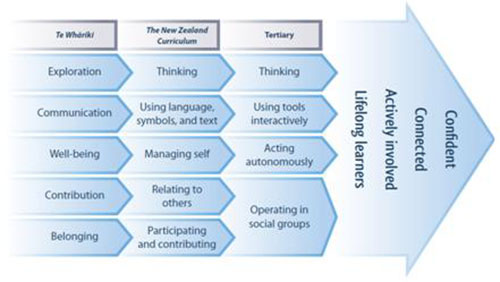 On the "portal for education information in New Zealand, maintained by the Ministry of Education" it is eye-catching that, while celebrations of other spirituality and world religions are explicitly mentioned in the Awareness days/weeks to celebrate in Early Childhood Education in our country, there is no referring to the well-known Christian celebrations.
Chinese New Year (Chinese religious festival), Matariki (pre-Christian Maori), and Diwali (Hindu) are listed – with links to resources. There is no mention of Easter or Christmas. And also no mention of any Jewish or Muslim celebrations.
Te Whāriki, the Ministry of Education's helpful early childhood curriculum policy statement, is quoted:
Celebrating awareness days supports the Belonging strand of Te Whāriki. In particular it supports these 2 goals:
Goal 1: Children and their families experience an environment where they can affirm and extend connecting links with the family and the wider world.
Goal 3: Children and their families experience an environment where they feel comfortable with the routines, customs and regular events.
Surely Christmas and Easter immediately spring to mind? Let alone positive awareness of, say, Ramadan and Pesach.
There is no quoting of the further positive Part C: Strand 4 of Te Whāriki:
The languages and symbols of their own and other cultures are promoted and protected.
Surely Christmas and Easter are part of our own and other cultures?
There is provision to "Let us know what you think we should add." I have forwarded the content of this blog post as my contribution.
What do you think?
If you appreciated this post, do remember to like the liturgy facebook page, use the RSS feed, and signing up for a not-very-often email, …
Similar Posts: