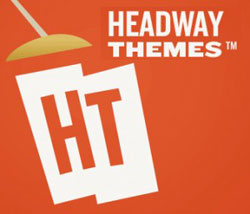 This is like an advertisement 🙂 I have a passion for people producing good, simple, and even free websites. That includes especially communication from the church and around spirituality. I am advocating that if you are running a website based on WordPress, that you have a serious look at Headway Themes. [If you are not using WordPress and thinking of changing to it – I recommend the change. If you are going to start a blog or website, I think WordPress is the place to start].
I have been running this site for six years. I began by using Dreamweaver. Then I completely rebuilt the site using RapidWeaver which I purchased; and I also purchased several themes to go with that. But, good as that way of doing things was, WordPress IMO leaped over the top of those options – and so I am now still in the process (time being the only limitation) of rebuilding this site in WordPress.
Part of what convinced me to make the change was Headway 3.0. It promised to be a drag-and-drop system with which I could design my site to look pretty much however I wanted it to look. To be honest, I think they launched it too early. In the early days of my getting Headway many users, including me, were struggling with issues. Thankfully, within some weeks they were resolved.
There are videos how to use Headway and improve the way one uses it. There are online instructions. There is a forum where you can discuss things – with help from those who run it. Mostly, once you've poked around a bit, it is pretty self-explanatory how to create a simple site. And for those who are concerned about such things, it is SEO focused.
Headway 3.1 does everything I would like it to do. The only limitation to how my site looks is my lack of time to work on improving it.
So here's three other sites I quickly picked that are using Headway (to give you four different looks, including mine, to show some of the possibilities) – remember all of us are new at using this approach, as the approach itself is new:
the gridd
kommunikationschef
Inspiring young people
Similar Posts: