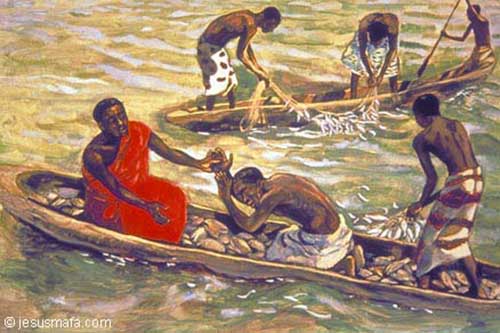 The shared collect for next Sunday (February 7) and the weekdays following until Ash Wednesday.
Let us pray (in silence) [that our hope in God may influence us daily]
Pause
Keep the household of your church, O God, [or Keep the whānau of…]
safe in your tender compassion,
so that we who entrust ourselves totally to your heavenly grace
may always be defended by your protection;
through Jesus Christ
who is alive with you,
in the unity of the Holy Spirit,
one God, now and for ever.
Amen.
This is part of my reworking collects, in my Book of Prayers in Common, with history and commentary.
This prayer is sourced in the Hadrianum (sacramentary given by Hadrian I to Charlemagne in 785-786) where it is a prayer over the people at the end of the Eucharist on Saturday in the second week of Lent. It is in the Gelasian sacramentary (collect for the 5th Sunday after Epiphany), in Benedict of Aniane's supplement to the Hadrianum (810-815 – where it is also the collect for the 5th Sunday after Epiphany). Alcuin placed it there also. Both traditions were preserved through the Sarum rite and Missale Romanum 1962.
Familiam tuam, quaesumus Domine, continua pietate custodi: ut quae in sola spe gratiae caelestis innititur, tua semper protectione muniatur. Per Dominum
Here is my commentary for this collect for Ordinary 5.
Textweek resources for this Sunday
Some communities will, this coming Sunday, be reading the Transfiguration story as their Gospel reading. For those who have a choice, my option would be to read the Transfiguration story with the majority of Christians (around the world today and throughout history) on the Second Sunday in Lent.
If you appreciated this post, do remember to like the liturgy facebook page, use the RSS feed, and signing up for a not-very-often email, …
Similar Posts: