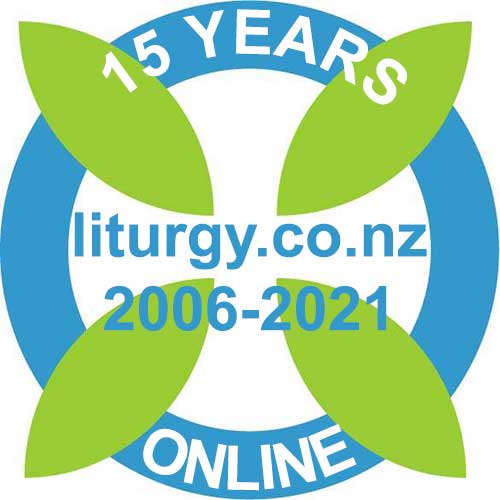 Today, this website has been 15 years online.
It has had more than 6 million visitors. There are more than 3,000 blog posts, with about 22,000 comments, and over 200 other pages of resources. The heyday of blogging, or of this site at least, was from 2010 to 2016 when there were about ten thousand people visiting the site each week – about one and a half thousand a day. Nowadays, numbers are about half that – still a great reason to put effort into this site. It usually ranks about the second-most-visited blog site based in New Zealand – that's not of spiritual or religious sites; that's of all blog sites using statcounter.
Top visiting countries are USA, UK, NZ, Canada, Australia…
The largest number of page views in one day was on 20 July 2013 with 20,655 page views. April Fools jokes are always popular: 14,738 views in 2014; 9,463 views in 2013.
Since its inception, the Liturgy site has had a twitter profile added (followed by Obama, Ellen DeGeneres,… and about 69,000 others), a facebook Page (about 27,000 likes), and Instagram (about 500 followers).
The site has been rebuilt several times on different platforms, and some early parts are still needing to be updated to the current platform which is WordPress. Celebrating Eucharist was the first to be put online. Commentary and reflection on collects (prayers) has also long been a core part of the site. Mission and ministry in the Third Millennium is a central focus. How do we help each other to satisfy the hunger for meaning in life in a digital age?
Online 5 years
Online 10 years
.
Similar Posts: