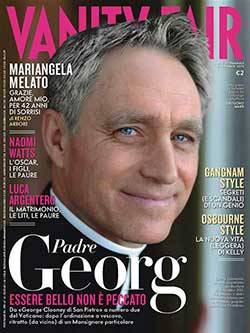 I wrote recently about the danger of using ordination to devalue lay ministry.
There has just been an extremely high-profile example of ordination-as-reward.
Georg Gänswein is the well-known, photogenic Principal Private Secretary to the Pope.
In January the pope episcopally ordained (consecrated) him and made him an archbishop. Often the Vatican makes such people the bishop of some now-vacant (as in nobody-lives-there-anymore) diocese in the Sahara or some such. The Vatican, then, can conveniently ignore the issue of non-residency of the bishop in the region he has responsibility for. [Residency being a requirement in Canon Law and a significant issue at the Reformation].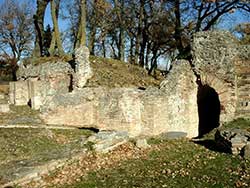 In this case, however, Archbishop Georg Gänswein is only a three-hour drive away from his Archdiocese. He is the Archbishop of Urbs Salvia.
It is an archeological park!
The irony is that it is the Vatican that accuses others that they are not using ordination in the way intended by Christ.
For further reading Canons 395 & 396:
Even if a diocesan bishop has a coadjutor or auxiliary, he is bound by the law of personal residence in the diocese.

He is not to be absent from the diocese on Christmas, during Holy Week, and on Easter, Pentecost, and the Feast of the Body and Blood of Christ, except for a grave and urgent cause.

A bishop is obliged to visit the diocese annually either in whole or in part, so that he visits the entire diocese at least every Five years either personally or, if he has been legitimately impeded, through the coadjutor bishop, an auxiliary, vicar general, episcopal vicar, or another presbyter.
For those of you with Episcopi vagantes tendencies, here are the three bishops who consecrated/episcopally ordained Archbishop Georg Gänswein, and their orders validly traced back to the 16th Century (why not back to Jesus, I cannot imagine!) This lists the other bishops that preceded Archbishop Georg Gänswein to at least 1968. Why the archeological park was created a diocese at that time I cannot ascertain, in spite of rigorous researching.
I understand there is, as yet, no cathedral (an unusual tragedy, occasionally known in the case of a bishop, but doubly tragic in the case of an Archbishop). You can send me funds for a cathedral and I will forward them to Archbishop Georg Gänswein. I promise…
No, Really!
[The possibility of a plenary indulgence being received in response to a significant gift is still being investigated…]
Similar Posts: