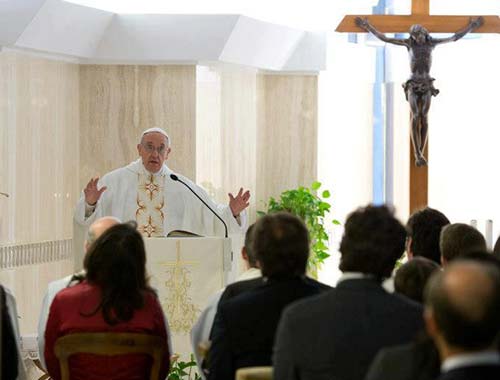 Pope Francis has issued a wonderful Apostolic Letter, Desiderio Desideravi (do take the time to read it in full). It was published on 29 June, the Solemnity of Saints Peter and Paul, and comes a year after the publication of the Motu Proprio Traditionis custodes which restricted the use of the Traditional Latin Mass.
In a wonderfully direct way, Francis writes deeply about the liturgy – especially the Eucharist, highlighting that the beauty of the liturgy, of the Eucharist comes not primarily from external, secondary elements which may vary, but from the heart, the core of the celebration which Jesus has left us.
This letter deserves not only to be read, studied, and discussed by those who are in full communion with the Bishop of Rome; I would hope that it is read reflectively by Anglican (and other denominations) lay faithful, clergy, and studied and discussed by those in seminaries and theological colleges. If the liturgy, especially the Eucharist, is the source and summit of all that we do as Christians, then here is a starting point for how this can be a reality for us in our contemporary context.
With my interest in worship and spirituality, I regularly find people who assume that liturgy is about majoring on minors. Either people assume this is the case and reject the whole liturgical package – (wrongly) throwing out the major because they realise (rightly) that the minors ARE minors ("gnats and camels" Jesus). Or they assume that, because of my interest in liturgy, that I am obsessed with rules and rubrical minutiae, and wanting to engage with me at that level.
Let me publicly align myself with the approach of Pope Francis:
[it is important that we not confuse] simplicity with a careless banality, or what is essential with an ignorant superficiality, or the concreteness of ritual action with an exasperating practical functionalism [22] [we need to guard against] rigid austerity or an exasperating creativity, a spiritualizing mysticism or a practical functionalism, a rushed briskness or an overemphasized slowness, a sloppy carelessness or an excessive finickiness, a superabundant friendliness or priestly impassibility. [54]
The model that Francis uses is of liturgy being an art: "The ars celebrandi cannot be reduced to only a rubrical mechanism, much less should it be thought of as … creativity without rules." [48] It is akin to the model that I have often used is of learning the grammar of liturgy. I believe that my book, Celebrating Eucharist (freely available digitally here) is a contemporary resource for a community's celebration of the Eucharist (which, obviously written for a New Zealand Anglican context, you can adapt its principles into your own cultural or denominational context).
Francis urges study, training, and formation both for the liturgy and by the liturgy.
I will pick up in future blog posts my reflection as I sit in the pews as I travel around and see liturgy done in ways that certainly would not reflect what Pope Francis is writing (I am being as polite as I can be) – I wonder, looking at the people who endure this week after week: why are these people here?! One answer is provided by the title of Francis' letter, a quote which he expands on: "I have earnestly desired to eat this Passover with you before I suffer." (Luke 22: 15).
Before our response to his invitation — well before! — there is his desire for us. We may not even be aware of it, but every time we go to Mass, the first reason is that we are drawn there by his desire for us. For our part, the possible response — which is also the most demanding asceticism — is, as always, that surrender to this love, that letting ourselves be drawn by him. Indeed, every reception of communion of the Body and Blood of Christ was already desired by him in the Last Supper. [6]
I am at the Eucharist, these people are at the Eucharist, not firstly because of our desire to be there – firstly is Christ's desire for us to be there.
A final point from me: Pope Francis clearly loves the thinking of Romano Guardini (as does, incidentally, Pope Benedict XVI). Whilst he did not complete it, Francis began doctoral dissertation on Guardini. He quoted him eight times in his 2015 encyclical Laudato si'. He quotes him five times in this letter – I think I'm correct that this is, other than the Council, the Bible, and saints, this is the only author quoted.
In conclusion: I urge you to make time sit and read and reflect on the Pope's letter, discuss it; I urge your parish or worshipping community to reflect and act on it; I hope that it is carefully studied and implemented in theological colleges and seminaries of all denominations – well beyond Roman Catholicism.
*****
Some online articles (off this site) about Desiderio Desideravi:
Liturgy must not be 'exploited' in service of ideology (Tablet)
Don't be sloppy or pernickety during mass, Pope tells priests (Church Times)
Pope Francis Pens Letter on Liturgy After 'Traditionis Custodes' (National Catholic Register)
Similar Posts: