What an absolutely brilliant idea!
An artist who realised that moving clockwise or anti-clockwise on the Circle Line in the Tube (underground) in London, that there is one tube stop for each station (of the cross), ending up at king's Cross.
The artist has found train trips an amazingly fruitful time for prayer and contemplation.
All the information can be found here. (You can get a booklet sent out to you) Update: I have been in touch with the artist; you can now download a PDF (4.2MB) here.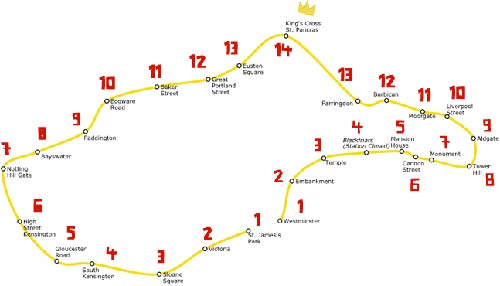 What can we do, inspired by this creativity, to make everyday experiences, places, etc. a focus for spirituality – for ourselves and for others?
H/t a correspondent
Similar Posts: