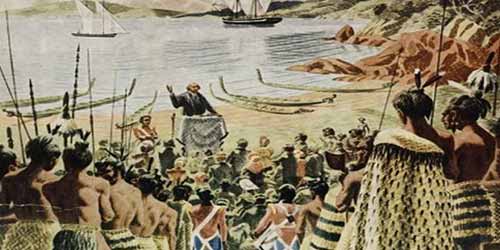 On Christmas Day this year we celebrate the bicentennial of the first Christian service in Aotearoa New Zealand.
I have written about this here: Samuel Marsden Christmas Day 1814. And quoted from Samuel Marsden's journal.
I was asked to write a proper preface for the celebration, and have done so here: Marsden Ruatara Proper Preface. This includes a version in Te Reo Maori.
There is a well-known Christmas song, Te Harinui, based on that first service. There is a limited number of regularly-used Southern-Hemisphere Christmas carols (see here, here, and here). The words of the carol, Te Harinui, are mostly well-loved. The tune of Te Harinui is often disliked – particularly by musicians.
I am not aware of any hymn writing, or competition, to celebrate the bicentennial – a surprising omission if I am correct. If there is a new hymn to celebrate, or a competition to produce such a hymn/carol/song do let me know here. I do not think that the song, Te Harinui, would happily be married to a different tune. That, I think, would be like trying to change the tune for Amazing Grace.
It seems to me that one could take the concepts of the 1814 event, in the manner of Te Harinui, and write a new song that either fit with a well-known tune, or produce a new tune as well. You still have time to produce such a work. If you have done so, or if you do produce one, let us know here, and we can promote it. [You can also let us know in the comments if you intend to give this a go].
Similar Posts: