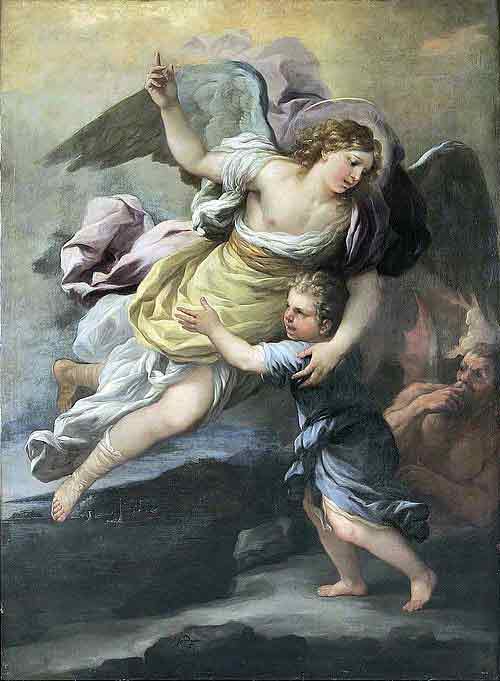 Creator of the vast expanding universe,
we your insignificant creatures
praise you and give you thanks
for the individual loving care, for the guardian angel each one of us receives;
for even the hairs on our head are counted.
Our binding formulary, A New Zealand Prayer Book He Karakia Mihinare o Aotearoa (1989), has us celebrate, on October 2, "The Holy Guardian Angels". Our Revised Calendar of 1972 made no mention of this celebration, but by the time of The New Zealand Calendar of 1980, it was a fixture.
Most other Anglican provinces make no mention of it: CofE, Canada, Australia, or USA (it is not even in A Great Cloud of Witnesses). Wikipedia states, "The feast is also observed by some Anglo-Catholics within the Anglican Communion." But, not even the more-strongly-Anglo-Catholic province of Melanesia refers to it. In fact, I cannot spot any other Anglican province that celebrates the Holy Guardian Angels.
For All the Saints, a non-binding liturgical resource in our province, provides propers and a reflection for the day. But no explanation why we celebrate it here. If you know why it was added, do let us know. I will be asking around.
.
Similar Posts: