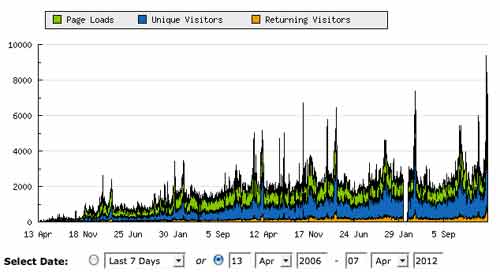 The two-millionth visitor to this site came and went and we didn't have a little online party!
Sorry.
I could make lots of pious, liturgical points about the inappropriateness of having a party (virtual or not) during Holy Week, and how the celebration has been transfered to the first possible day in Easter Week, but the truth is: I just wasn't watching the counter. The two-millionth visitor to this site arrived on Monday, April 2. So, if you visited here that day – it was you!
You are now visitor number since the launch of this site on Maundy Thursday, 13 April 2006.
Thanks for all your support, encouragement, prayers, and comments. This site is here for you – and it is also here with you. You make this site what it is. We are a virtual community. Thanks!
Similar Posts: