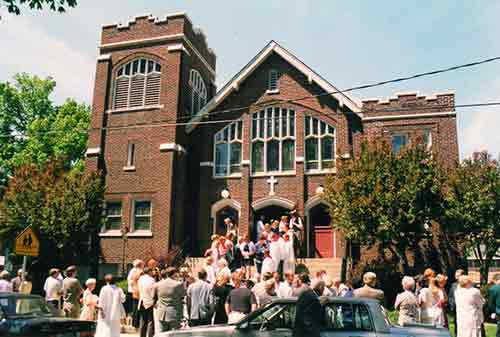 There are some very good Christian communities. I worshipped with two exemplary communities this weekend.
But sometimes (say in holidays) I visit a community for Sunday worship, and at the end wonder, if I lived there, would I go back? Too often I think I wouldn't…
And that leads me to ask myself: What do I go to church for? What do/would I look for in a church community? I think I want at least one of the following:
Some enrichment of my real life. Some connection (say in the sermon, or another part of the service) which actually helps me in my real, daily life.
Some deepening of my relationship with God. Some sense of the numinous.
A sense that my presence enhances and helps others meeting there; that my presence is of value to others there.
You may have some other reasons you can add in the comments, why you bother going to church.
I think that some of the basic ways to make a service enriching are not as difficult as people sometimes give the impression.
Similar Posts: