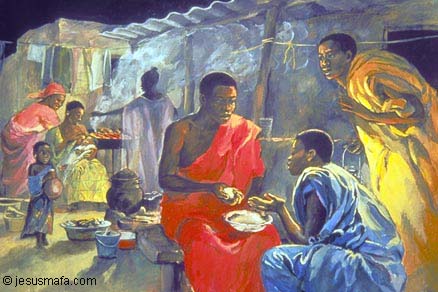 Several Anglican seminaries have struggled with issues recently.
Presiding Bishop Katharine Jefferts Schori's opening remarks to the session of Executive Council are worth reflecting on:
As old models become unsustainable in some contexts, dioceses are finding new ways to form leaders – like the Bishop Kemper School for Ministry in Topeka that serves students from four neighboring dioceses. Theological education is much in the news, with active conflict in several places, a result of deep anxiety over looming changes. We have excellent resources for theological education, yet they need to be redistributed to form and train leaders more effectively for new and changing contexts. In some ways, that current reality reflects the increasing economic inequality in the developed world, particularly in the United States. The wealthy have little difficulty in accessing those resources; the poor struggle, yet often the poor discover and create new possibilities out of necessity.

The average Episcopal congregation, with 60 to 70 members attending weekly worship, cannot afford the traditional model of full-stipend paid leadership, a building, and a sufficient program to support its members in their daily baptismal ministry. Nor can seminary graduates with educational debt afford to work in most of them.

Students today can be trained for ordination to the priesthood anywhere, if they can foot the bill. If not, they have much more limited resources in residential seminaries – a couple of them can provide sufficient aid to graduate students with little or no additional debt. Increasing numbers of ordination candidates and lay leaders are being educated in programs like Bishop Kemper School, which require minimal displacement from job and family and produce graduates with little or no additional debt. In order to provide effective formation, those more local institutions and programs work closer to home to gather a community for formation. As has always been the case, the struggling and the poorer communities have tended to be more creative in responding to these changing realities. Most of the residential seminaries we have were started in response to similar challenges – the need for education and the inability to provide it in existing frameworks and paradigms.

The Church of England has made a conscious and canonical shift in its expectation. Those who train for non-stipendiary ministry (NSM) do it in two years; those who expect a "career" take a more traditional three years. One of our seminaries has begun to explore a two-year academic track with an additional practical year. The Lutherans have had a model like that for some time – but it's four years total, three of the four for academics and the third year as a practicum.
There are parallels if you watch "A statement by Revd. David Hilborn, Principal of St John's College Nottingham – November 12th 2014"
Most people can read between the lines, and the repetition of "excellent", and realise that there is more going on here than improving the way it provides priestly formation.
In Aotearoa New Zealand, Anglican priestly formation has long now not focused on St John's College, Auckland. Less than 10% of Anglican clergy here receive residential priestly formation. No (public) statistics are kept about Anglican priestly formation. There are no province-wide standards – and I am not sure if there are even (public) diocesan standards. It took no less a figure than Sir Paul Reeves to undertake an honest review of St John's College four years ago.
In my own reflection, I would see priestly formation as having four dimensions:
Rigorous academic education
Pastoral
Liturgical
To formation in those four dimensions, I would add training in the practical aspects of parish and chaplaincy management skills.
I think one can participate in some aspects of this formation and training through distance education, online, and in other non-residential ways, but the essence of much of this formation requires residential, community experience and mentoring. How this be configured in our new context is open to much creativity, but I fear for the situation where we have leaped off one way of priestly formation and are now midair with no real idea where we are considering to land.
What do you think of the formation and training I delineate? Would you add or subtract anything? And how would you suggest people participate in such formation and training?
image source: Jesus Mafa – Jesus and the disciples on the Road to Emmaus
Similar Posts: