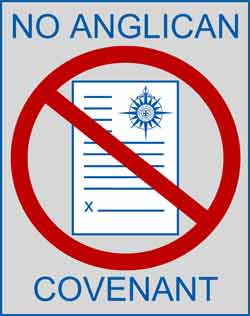 The Christchurch Anglican Diocese met in synod today to do planning in response to our earthquakes and to debate the "Anglican Covenant". Framed by regular worship, there were 45 speeches, with breaks, across several hours, and another break prior to voting by secret ballot in houses, and then about three and a half hours until we were told the result. The motion:
That this Synod:
1 Affirms the Anglican Communion Covenant in principle
2 Supports the adoption of sections 1 to 3
3 Supports in principle the adoption of section 4.
was lost in the House of Clergy. It was passed in the House of Laity, but for a motion to pass it must pass in all Houses.
By those in-the-know I was told this was one of the highest-quality debates seen in the country. I think it was done respectfully and with a great deal of listening. I must say I am surprised and delighted by the outcome. We now join three other Pakeha dioceses (of the seven in our province) against the "Covenant" as well as joining with Tikanga Maori's resolve against it. The debate now moves to General Synod/ te Hinota Whanui.
The good thing was, for me, shaking hands with those who disagreed and good-natured banter following the outcome. That is what we are at our best – a family that can agree to disagree, make a decision, and stay together in the love of God who binds us more strongly than written bits of paper ever will.
Update: my colleague and friend, Peter Carrel, has blogged on the motion at his blog Anglican Down Under. Peter was the mover of the motion.
Similar Posts: