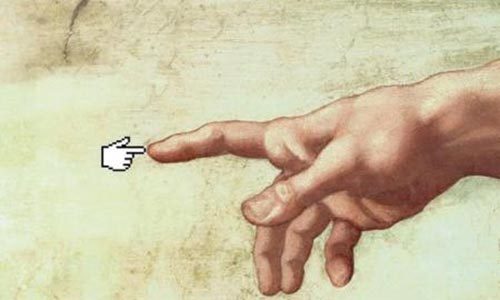 I have long been an advocate for a (better) Christian presence in the new continent of the Internet where now many (most?) people live.
A friend pointed out the new job: "Head of Digital Communications" in the Church of England. I applaud this venture. I think that digital competency should be part of the skills within any Christian community and its leadership – so I would hope that a "Head of Digital Communications" wouldn't do all the digital communications, not even get a team to do all the digital communications, but would facilitate this as being a normal part of Christian mission and ministry.
The advertisement says the person will "take risks for the Gospel in exploring how digital engagement can lead to spiritual and numerical growth." Certainly I have questioned whether poor engagement with the Internet and with social media is both cause and symptom of our ageing and shrinking Christian congregations. Essentially, it is a sacrament (outward sign of an inner reality) of poor engagement with our world for the last quarter century (I would trace Web 1.0 to the 1990s).
The other side of the coin (if one side is digital engagement) is clarity of the Gospel. Gospel needs to be what the word says: "good news".
Rev Arun Arora, Director of Communications for the Church of England, tacitly acknowledges that church is late to the digital land: "Over the past two years the Church of England has been increasing its digital footprint". Certainly, late is better than never. "This is an exciting opportunity to achieve a paradigm change in how the church engages with the digital space, building upon the best we currently do in our parishes and dioceses and building that out in a new and visionary way."
Let's also hope that other Christians and Christian communities follow the CofE's lead. And that it is not too late.
If you appreciated this post, do remember to like the liturgy facebook page, use the RSS feed, and sign up for a not-very-often email, …
Similar Posts: