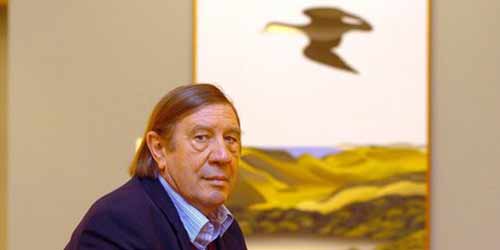 Well-known New Zealand artist, Don Binney has died.
I have had many wonderful conversations with him. He often used to fly down to Christchurch to participate at the great Christian festivals at St Michael and All Angels.
He had a deep spirituality, a gentle spirit, was quietly spoken, compassionate, you could see him choosing his words thoughtfully to express what was deepest for him.
He had a great love for and commitment to nature. This came through in his art. His simple, clean, easily-recognisable style, especially of birds in flight, are part of New Zealand's heritage.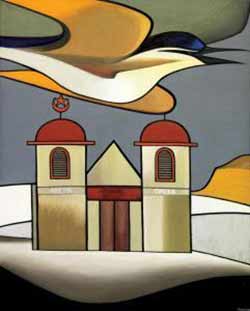 He wonderfully connected space and beauty and spirituality.
He had been unwell, but he died from a heart attack aged 72.
Pride of place in my lounge is an artist's autograph print, from an original oil stick work by Don Binney, of St Stephen's Chapel, Judges Bay, Parnell.
That chapel is on the site of a stone chapel built for Bishop Selwyn in 1844. The stone chapel collapsed in 1847. The signing of New Zealand's Anglican church's first constitution took place in the wooden St Stephen's Chapel on 13 June 1857. The picture was commissioned for the meeting of General Synod, and presented to me when I was a member. Another of Don Binney's artworks is shown here.
Don Binney was made OBE on 17 June 1995.
Kua hinga te tōtara i Te Waonui a Tāne.
A tōtara has fallen in the great forest of Tāne.
image source
image of Kotare over Ratana Church
Similar Posts: