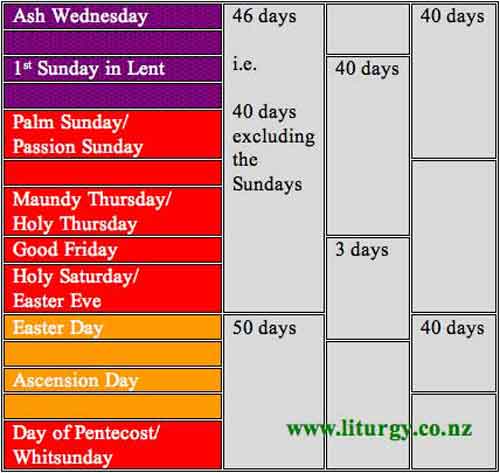 If you agree that Easter is a season not just a day or a week, and that the season lasts fifty days (as is clear at the Council of Nicaea), then please click that you are "going" to Easter is Fifty Days.
Easter is a seventh of the year, the Great Sunday of the year, the 50 days of the Early Church. The Easter Candle is lit from Easter Day through the Day of Pentecost. The colour is White throughout the fifty days. We proclaim "Alleluia!" at almost every turn through Easter.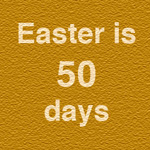 Many people like, from time to time, to add a badge to their website or blog. You will usually find samples on the Liturgy home page.
The HTML for adding the above badge to your blog or website is:
If you appreciated this post, there are different ways to keep in touch with the community around this website: like the facebook page, follow twitter, use the RSS feed,…
Similar Posts: