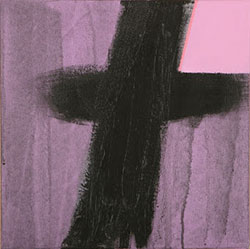 The early English-language Books of Common Prayer did not have this, but, in 1662, a rubric was added after the collect for Ash Wednesday:
This Collect is to be read every day in Lent after the Collect appointed for the Day.
I argue strongly against having two (or more) collects in a row at the start of the Eucharist.
If you value the repetition of the Ash Wednesday collect at the Eucharist throughout Lent, you may like the Church of England Common Worship suggestion:
This [Ash Wednesday] Collect may be used as the Post Communion on any day from the First Sunday of Lent until the Saturday after the Fourth Sunday of Lent instead of the Post Communion provided.
I am considering adding a similar suggestion to my Book of Prayers in Common.
I recently led a 1662/1928 service of Evening Prayer (Evensong) and was told I had broken the rubric by a member of a community which has four collects in a row at Evensong during Lent: of the Day; the Ash Wednesday collect; for Peace; and for Aid against all Perils. Until that person's comment, I think I had been unaware of the four-collects-at-Lenten-Evensong tradition, and would be interested in anyone who knows of it, or comments from people for whom, like me, this is news.
I am not interested in a rubrical fundamentalism debate, but I would point out that the 1662/1928 rubrics only speak of "Then shall follow three [my emphasis] Collects; the first of the Day; the second for Peace…" and go on to title the last two collects as "The Second Collect at Evening Prayer", and "The Third Collect…"
Similar Posts: