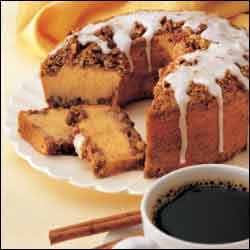 Should we eat and drink in church buildings? Why or why not?
I recently saw plans of alterations to a church building which incorporated a kitchen that could (only) serve food into the nave.
The Architectural Design Guidelines (PDF link) raise the issue "Considerations of Tapu and Noa of food in a sacred space" (3.1 page 14; 4.1 page 44; 4.5 page 60). But they make no suggestion or recommendation.
There is an impression given by some that this is more a Maori cultural issue, that Pakeha conform to out of respect for Maori. [A lot of practices important to Maori were important to Pakeha, but Pakeha have often succumbed to cultural amnesia eg. not sitting on tables, important to Maori, used to be important to Pakeha: "no uncooked meat on the table."]
This post is interested internationally and ecumenically; so please vote and add comments.


The particular plan I saw was of a church complex that includes a hall. I am not discussing exceptional situations – after earthquakes, or in a rural area where the church building is all that is on the site. Nor do I have set-in-concrete positions on this – so I am genuinely interested in perspectives on this.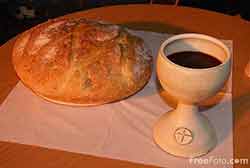 Is it OK if the eating and drinking only happens in the nave? Does it matter if people take food and drink into the chancel? Into the sanctuary? I have seen people put a cup of tea on the altar. Does this matter? Is the Eucharist primarily a meal – how does that affect our perspective?
If you respond the nave is OK, but chancel is not, I'm reminded of when some complained that there were other-faith rituals in the Christchurch Cathedral at the launch of a multi-faith book. The response of the then bishop included that these non-Christian rites had occurred only in the nave, not in the chancel/sanctuary. Does this devalue laity? Is the nave less "sacred" than the chancel? There are some traditions that refer to the whole of the building set apart for worship as "sanctuary" (not just a section of it).
What do we understand we are doing when we "consecrate" "sacred" space? There was a diocesan ball in the cathedral in the Square. It used to be rented out as a useful (inexpensive) space, for example, for graduation ceremonies…
In some places the church building was the only covered space and used for a large variety of activities. Part of the origin of communion rails was the the perceived abuse of the altar table and Archbishop Laud's ordering them back to the East wall to be roped off by rails to keep them protected from dogs etc.
It may be of interest: our diocese has no particular stance on eating and drinking in any area of a consecrated church building. Perhaps it should have a standpoint? Particularly with so many new church complexes about to be planned and built?
Looking forward to your opinion on whether to eat/drink in church buildings, and why.
Similar Posts: