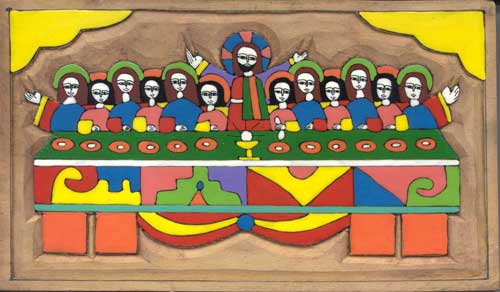 The fifty days of Easter form a seventh of the year – our Great Sunday of the year.
The forty days of Lent are to prepare for the fifty days of Easter. Is that continuing to be your experience?
People often seem to manage the first eight days, the Octave to "Low Sunday" – each day liturgically celebrated as Easter Day.
But, how was your experience of Easter 4? Was the Easter Greeting used (Alleluia! Christ is risen! He is risen indeed! Alleluia!)? And Alleluias added to the dismissal? In one Sunday church service during this Easter Season, the Easter candle was lit. At another, it was already tucked away. Will your community's Easter Season practice be able to be maintained for the fifty days of the Easter Season? Or does it slowly reduce and drift away?
You can also add your (or any) resources or suggestions, prayers, hymns, reflections on readings, etc. for this coming Sunday and the following week below.
This coming Sunday, Pope Francis will declare Charles de Foucauld a saint. Charles de Foucauld is very important as a guide in my spiritual life and I will blog more about him this week.
Resources beyond this site:
Textweek
Resourcing Preaching Down Under
Girardian Reflection on the Lectionary
Similar Posts: