David Householder, in response to my tweet that "Easter" is not based on "Ishtar" – and my recent blog post on this – sent me the above video. [I have not watched any of his others – so this, of course, is not to be taken as my advocating of his position in other videos; maybe I would; maybe I wouldn't]. What I liked about his video was his highlighting that on the Equinoxes (about March 21 & about September 23 – when, everywhere day and night are the same length, 12 hours), the Sun rises exactly in the East wherever you are on the planet (except of course on the 2 Poles!).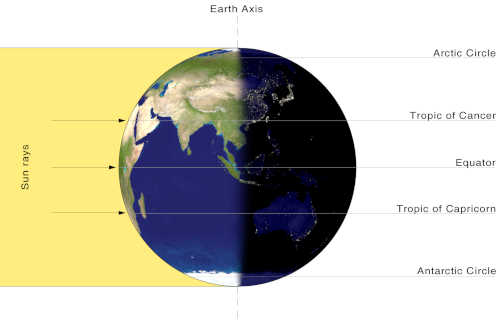 Orientation (facing East) is, hence, far older than our usual focus on "True North". Churches were regularly built facing East (orientated) – the Sunrise on the feast day of the church's title. Hence, if they took hundreds of years to complete (as big church buildings often did), they have often got a bend in the building because of the precession of the equinoxes – the earth is not spinning in a tidy way, its axis always the same; the earth is spinning more like a top does, sunrise on a particular date changing slightly from year to year. Also: sometimes church buildings changed the name of their title.
Old, taking-long-to-build church buildings, hence, regularly have a bend in their line of sight of their cruciform shape. This is regularly piously interpreted as Jesus bowing on the cross – the reason, as I've indicated, is more astronomical than spiritual.
Obviously, wherever you were on the planet, at whatever age in human history – the Equinox holds a special celebratory place. Sadly, my experience generally is that people have lost connection with the planet and universe we live in. Ask people today: what is the current phase of the Moon? Is it waxing or waning? Muslims will not hesitate, of course – what about others? Christians SHOULD know, because of the Season we are in – but regularly cannot even explain how this Easter Season is determined.
Similar Posts: