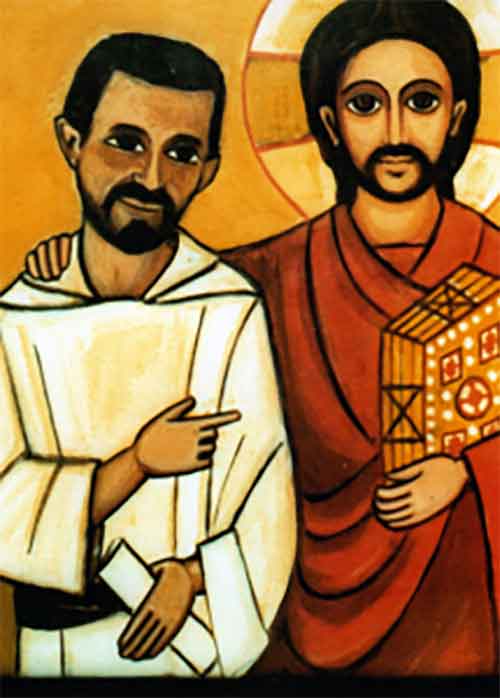 Six months ago, I wrote about Charles de Foucauld. On Sunday, Pope Francis will declare him a saint. He has, of course, been on the Calendar of my (free) book Celebrating Eucharist since its publication.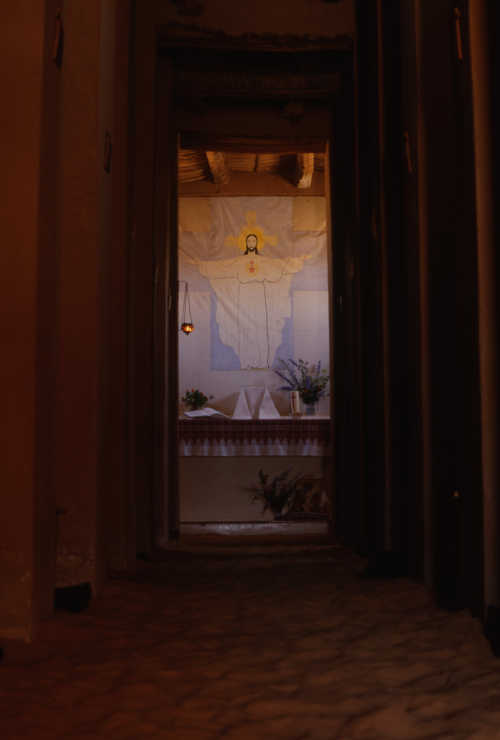 Charles de Foucauld has been a leader in my spiritual life for over half a century. I won't repeat what I wrote about him here, but in summary, Charles was converted from a dissolute life to an intense follower of Jesus – a hermit in the heart of the Sahara with the Tuaregs. There, having recorded much of the Tuareg language, he finally died a martyr.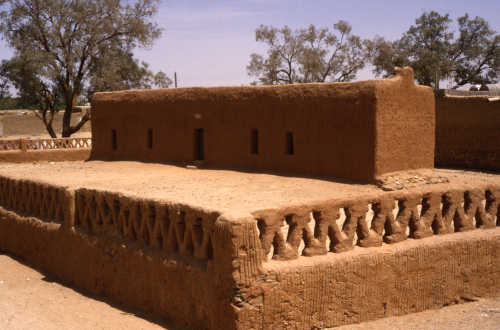 Delightfully eccentric, Charles hoped and planned for an order, for followers. He died without a single follower. But little by little, people have taken up his charism. Little Brothers and Little Sisters live in a variety of ways – contemplatives often living essentially incognito in small communities, working alongside ordinary people, sharing the Good News by the way they live.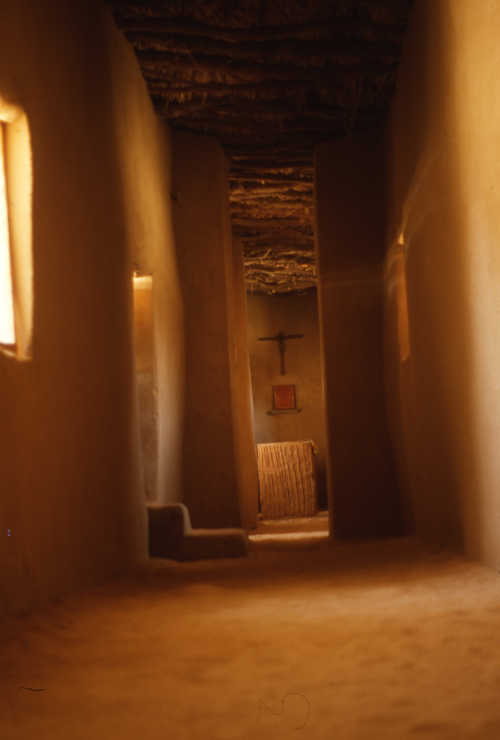 Charles, in my understanding, is integral to the trajectory bringing desert spirituality from the laboratory of the monastery enclosure into ordinary lives in the city, bringing the monastic into the domestic.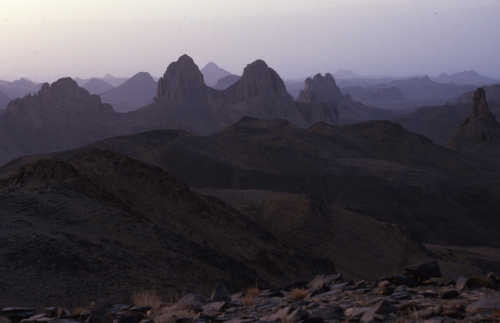 As a significant part of my three months travelling through the Sahara, I followed him to many of the places where he built hermitages, including up in the Hoggar Mountains (Assekrem), spending a fortnight on retreat in Béni Abbès, and praying at his tomb, just out of El Goléa (now called, El Menia).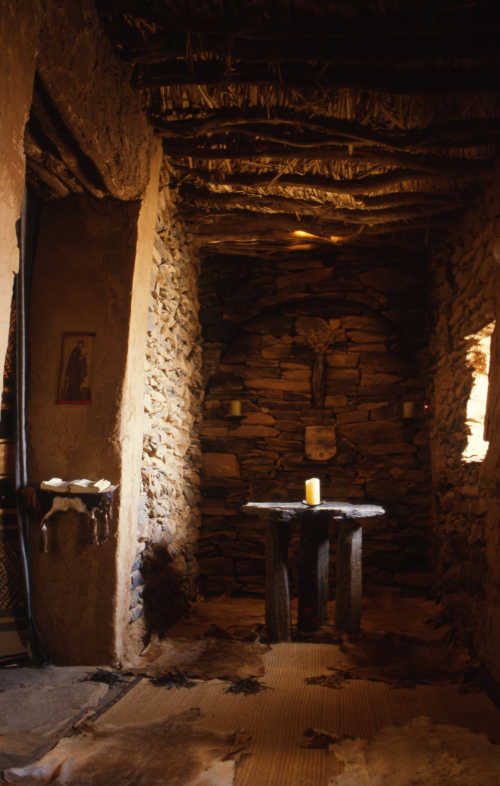 Make sure you've read this; and then there's this.
The five photos on this page are all taken by me.
icon: Br Charles and Jesus by a Little Sister of Jesus
Similar Posts: