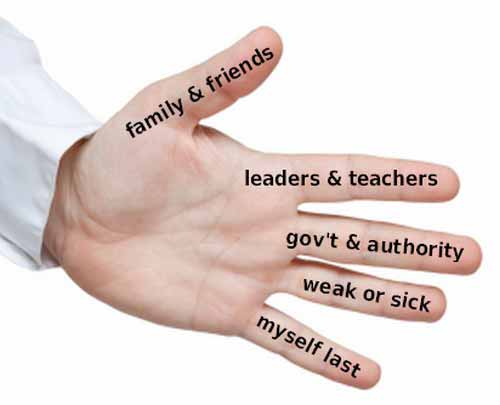 There are several mnemonics to help cover the various dimensions of prayer. Some of them use five fingers:
The thumb is nearest to us, closest to our heart. The pointing finger reminds us of teachers, doctors, clergy… The longest, tallest finger reminds us to pray for those in authority. The ring finger is weak – we pray for the sick, those in difficulty… Last, I pray for myself.
Another mnemonic is provided in the image that follows. Some add "listen", I would add "be still", on the palm of the hand.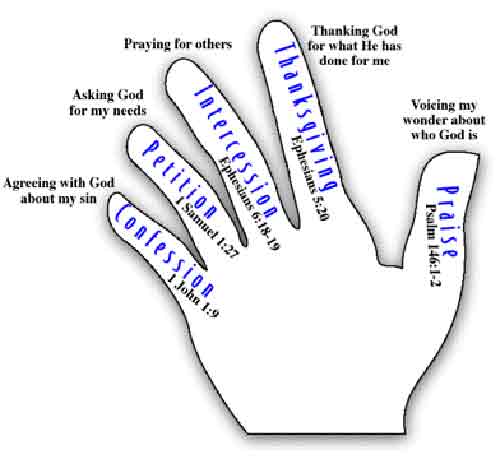 first image source
second image source
Similar Posts: