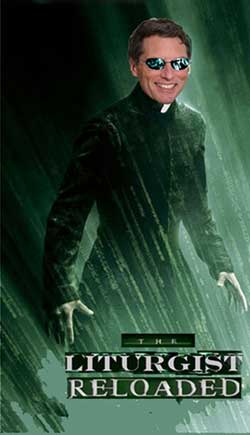 A little help. Please.
The main part of this site is the content. Creating it. Discussing it.
Another part of this site which should, pretty much, be invisible – is the actual technical digital parts (the "invisibility" of this technical stuff is a good parable for how liturgy should work!).
Well recently it's not been like that. My RSS Feed stopped. Google stopped putting me on its search results. Twitter has excluded me from its search (including the hashtags). Etc.
I've managed to fix, and thanks to others who have helped to fix, most (but not all) of the issues.
Please, if you run a website, or know someone who runs a website, put a clickable link called "liturgy" to the home page: liturgy.co.nz. If you run a blog, please add me to your blogroll, and write a blog post about this site with a link to the Liturgy home page. If your parish or community has a site – please get them to link. You can even put a badge on a site. All this reminds Google – this site is functioning fine! If you want to let us know that you've done this – just put it in the comments below. I hope that will encourage others in the community here to visit your site as well.
Please, if you are on facebook, "like" the Liturgy Facebook page. Please invite your friends to "like" that page also. I think that if you want to let the facebook formula know that you'd like to see the updates you need to pop in to that page from time to time, and maybe press "like" by a post occasionally. I think that's how it works – but who knows!
If you like RSS feeds sign up to the RSS feed.
Twitter has decided to exclude me from its search; and my hashtags aren't functioning. It's nearly two weeks since I put in for support at Twitter. My support number is #5676029. So if you are on twitter (I presume you follow me @liturgy) please can you tweet "why @twitter is support #5676029 for @liturgy "not being in search" not fixed yet after nearly 2 weeks? Thanks. Plz RT"
Thank you to all of you who have let me know when things aren't working. Thank you to all of you who have helped to fix things and given advice. I am not going to name you all. I believe the effort I put into this site is fruitful. Just one recent example: I recently received an email how a suggestion here had been implemented in his community, deepened their life in Christ, and turned the community around. I often get positive feedback like that. I appreciate your presence in this community and appreciate that you do some or all of my requests above which will help others to find this community.
Similar Posts: