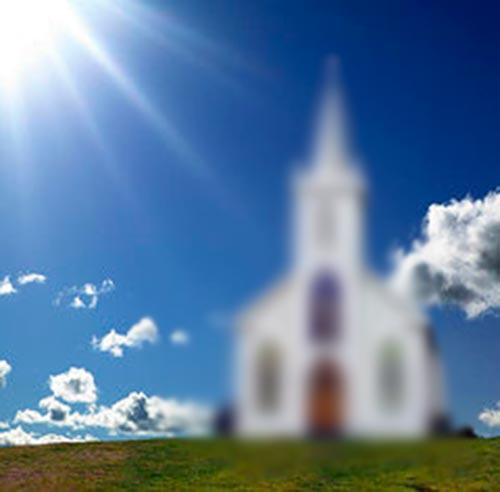 I recently stopped outside a prominent Anglican church building on a busy Christchurch road in one of our most highly-populated suburbs, replete with motels for visitors. There is NOTHING to indicate the building is not being used. The well-designed, highly-visible sign gives service times for the building in front of which it stands. The lawns and gardens are beautifully cared for.
If I were a visitor (or a local seeking to go to church) I would turn up on Sunday there at the indicated time. But as a regular church-club member, I know that this building has long been out of action, and the community meets miles away.
On the high-quality notice board there is a web address. I went home and looked up the website – that website has long not been active. The diocesan website (and a google search) both lead to quite a different website for this parish. That parish website is active and reinforces the times and location of the street sign.
Again, if I were a visitor (or a local seeking to go to church) I would turn up on Sunday there at the indicated time only to be disappointed.
Yes, there are a variety of dynamics at work, but it feels so good, doesn't it, for us the greying righteous remnant, to totally blame our ageing and declining church-clubs on the naughty new world around us that we would not taint our righteousness by seriously engaging with!
Those in the club often mock and joke about people who come to church only at Christmas. Well we have solved that now. Don't meet in the clubhouse, but leave it looking like we still meet there, complete with service times. Don't let on where we've moved to – or what time we now meet. Wish we could see their faces now when they turn up to find the club doesn't meet there anymore! Ha! That will teach them!
I tell this story not because it is an exception, but because it typifies an attitude that is quite the opposite to an exception. In a survey of South Island parishes, three quarters of Anglican parishes did not make their Christmas service times available online!
I picked up The (free) Star newspaper, the newspaper that has the largest circulation in the South Island. This edition included ads for churches' Christmas service times. Possibly a third of our Christchurch parishes provide their Christmas times in this 16th century technology.
And yes – the above parish does not feature.
I checked The (local) Press newspaper with its dedicated Christmas page for Christmas church service times. Less than a quarter of our parishes advertised. [And, yes, you've guessed it: the above parish again does not feature…]
I am at pains to stress, I tell these stories because they are not an exception – not limited to an Anglican problem, or a New Zealand issue (see, for example, here).
And these stories are not just about Christmas time, as if all is done if we got advertising Christmas service times right. Are your service times clear and always correct all year on your website and notice board? How easy is it to find the website (if you search for "church" and "area" does it come up?) Is your notice board easy to read? Do people find your services significant? Do people feel good about inviting others to come to services? And all the other questions about welcoming first-timers…
Postscript
At Christmas midnight mass I spoke to two young couples, and asked them how they had found the church and the service time. They looked at me, struggling to understand how this was a real question: "On the internet, of course." 14 visiting backpackers had arrived at the previous service that same Christmas Eve. No prizes for guessing how they had found out about the service.
Similar Posts: