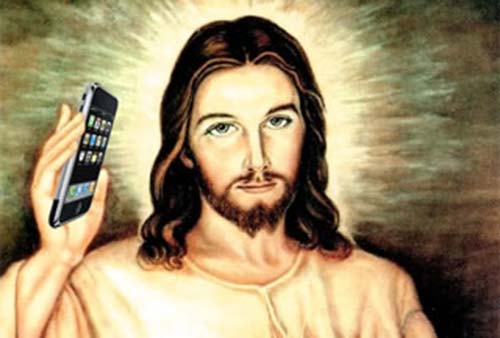 Should we abandon websites and blogs?
I recently put an image with one of my blog posts on the Liturgy facebook page. It received 187,000 views.
Furthermore, when I put a link to a blog post on the Liturgy facebook page it can receive twice, thrice, or more times the views than the actual blog post does.
So you need to think what goes on your website, your blog site, and what is actually better on a facebook page. Some people may decide to essentially blog on a facebook page.
I still think the "old" wisdom of owning your own domain name has much to commend it. Free sites can change at their whim, and you may lose a lot of work. But, having said that, many great sites are on free domains.
I notice that the Liturgy facebook page currently does not appear in a search for "liturgy". That demonstrates one problem. I will work on this.
The web is mobile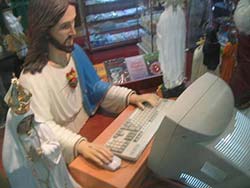 Often a half or more of visits to this site are accessing it using a mobile device. If your site isn't mobile friendly you are limiting access, actually being uninclusive. And my bet is that it is more younger people who are affected.
Observant regulars here may have noticed – drop-down menus here have gone. They are not mobile friendly.
WordPress has plugins to make your site mobile friendly. I use WPtouch, and so on a mobile device this site looks significantly different.
Getting the message out
Recently I drove past one parish location – the buildings have long-ago been demolished after the quakes. But the original sign is still there. No indication where they now meet, what time, or how to get in touch with them. A little later I drove past another parish – the buildings still stand, but they are not used. They meet somewhere else. Again, no sign of that. Both are in densely-populated, residential areas.
Signs are nineteenth-century technology.
I checked these parish's websites. The latter has not been updated since March – according to the website, they still meet in those deserted buildings.
About half of parishes do not yet have a web presence.
Friend and fellow blogging priest, Peter Carrell, yesterday put out his research on (South Island NZ) Anglican parishes for which you can find their Christmas service times online. For three-quarters of Anglican parishes you cannot find their Christmas service times online! For some of the sites where the times are are online – they are difficult to locate (sometimes you have to download the latest newsletter). Sometimes the diocesan website directs you to a different long-out-of-date website. And a diocesan site may provide a contact box to a parish. Here's an experiment I have tried more than once, now you try it: send them a message in a contact box to find out service times. I have never once been able to get a response.
The inward-facing-club-membership approach to church services affects not only travelling regular church-goers but local people who may want to attend a service at Christmas – for any number of reasons.
There is absolutely NO excuse for a parish not to have a website. A page with an attractive photo, a map, some contact information and the upcoming service times does not take much energy. It can be set up in less than an hour, and can be maintained by a few minutes a week or less. I have regularly provided information how to set up a website simply and free (more here)– go count the number of parishes that have taken up that offer. If people cannot accept my advice, then get some teenagers, give them pizza and coke, and leave them to create a parish site.
Central to one diocesan site is the request to parishes to send in Christmas service times. Is that what a diocesan website is for? A visitor looking there for Christmas service times sees an organisation's head office that doesn't even know how to find them!
Other sites are a clutter of uninspiring information. And then there are the photos: a few dour old men in very strange outfits. That is the face of the church to today's world where people, especially young people, live on the internet. A self-fulfilling prophecy.
Sharing good news
A regular here pointed to a a beautiful and welcoming church website to look at, Mackenzie Cooperating Church.
I am always thrilled by the website of St Andrews Anglican Church, Cambridge. Andrew Hedge (now Bishop of Waiapu) followed my suggestions on how to make a website simply and free. It is crystal clear, still free (runs on wordpress.com), and because it is WordPress it is so simple to keep up to date. Service times are there, with a map, on the front page. And the Christmas service times are clearly there for all who want them.
Similar Posts: