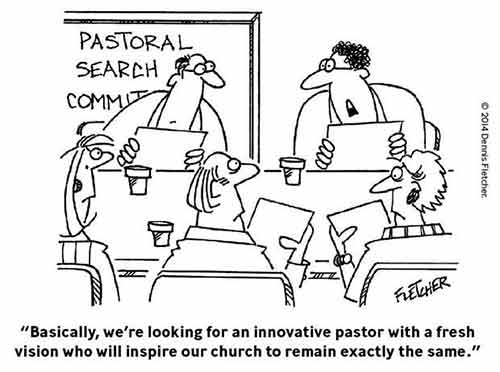 I was with a group of clergy recently where I mentioned the idea of changing the configuration of seating for different seasons of the Church Year, for example:
semicircle around the altar for one season;
straight lines facing each other in "choir formation", altar at one end, ambo/lectern at the other (or similar to this but with the lines of seating curved) for another season;
"traditional" cinema style, straight lines facing the front;
choir formation by the ambo/lectern for the Liturgy of the Word, altar by itself – all gather standing around it for the Liturgy of the Sacrament (as you come in, you either meet the seating, or the altar is by the entrance door);
…
The reaction? One very strong one: "That would mean moving or removing the pews". Yes. "That would be the start of war."
There are some positive things we can learn from this insight. We regularly think that it is the words that are important (and, of course, they have some importance). But, actually, it is clear that we are deeply affected by architecture, by the physical objects and their arrangements. Positively, then, it highlights how important these things actually are to us. Physical things, and their arrangements, are sacramental, transformative.
More than focusing solely on the words, and reducing liturgy to didactic pretty poetry recitals (with some of the poetry set to music), actually architecture, actions, and the arrangement of the community (which need not be invariable) are some of the deeper elements of liturgy – and can affect us (and transform us) deeply.
Similar Posts: