As many of you know, after the devastating February 22 earthquake in Christchurch (NZ), this site was offline for three weeks – the server was without power. I need your help please to get the word out that this site is back online. I would be very grateful:
If you have a website or blog
Place a link to this site from yours – suggestions are here.
Place this Lent badge on your site: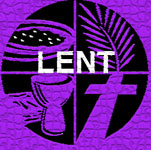 The HTML for this is:
Write a blog post about this site and include the clickable link called "liturgy" to http://www.liturgy.co.nz this site, or write a blog post about liturgy, worship, or spirituality and include clickable link called "liturgy" to http://www.liturgy.co.nz in your post
If you use twitter
Send a tweet such as "after being offline after the Christchurch earthquake the site of @liturgy http://www.liturgy.co.nz is back up. Plz RT"
I'm sure you can think of a better tweet 🙂
If you use facebook
Invite friends to http://www.facebook.com/Liturgy
You can invite all your friends as follows:
Copy (ctrl+c) either of the following scripts:
Script 1:
javascript:elms=document.getElementsByName("checkableitems[]");for (i=0;i<elms.length;i++){if (elms[i].type="checkbox" )elms[i].click()};
click here for .txt file format
or Script 2:
javascript:javascript:var elms=document.getElementsByName("checkableitems[]");for(var count=0;count<elms.length;count++){var t = setTimeout("elms["+count+"].click()",100)}
go to http://www.facebook.com/Liturgy
click "Suggest to Friends"
wait for the panel to open
scroll to the end of your friends panel
paste your chosen script into the url bar (ctr+v).
click enter
Wait (quite) a bit, and you should find all of your friend selected.
Click "Send Recommendations"
[Script 1 is the simplest, but some find their browser crashes; Script 2 might be slower but more stable. Some find they can only invite 200 friends at a time. I hope you find this useful for other situations also & so do this even just out of gratitude. H/T Sandblog; you can see it with screenshots here.]
If you use social bookmarking (eg Delicious, Reddit, Digg,…)
Please bookmark http://www.liturgy.co.nz
Thank you so much for all your help
Similar Posts: