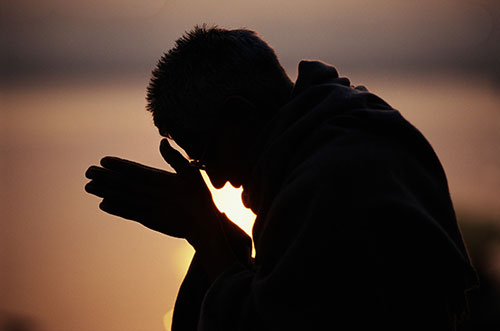 One of the sadder moments for me at the recent diocesan synod was communion time at the synod Eucharist. While I and others were going to receive communion, clusters of people, particularly clergy, were sitting around and chatting.
We regularly see complaints about the Sign of Peace interrupting worship and degenerating to a catch-up time. I don't know what these discussions during communion were about; strategising? gossiping? discomfort with silence?…
The irony is sadly underscored because exactly a year ago the bishop called on the diocese to have a year of prayer and study. There has been a lot of study of prayer…
There is always the danger that studying about prayer substitutes for praying.
There has been a lot of comment and affirmation (publicly and more privately) of my recent claim for priestly formation:
I am convinced that along with the commitment to academic contemporary theological scholarship there needs to be a profound commitment to the contemplative life.
I have always found it surprising that our church went to all the trouble of the twice-round procedure (General Synod, all diocesan synods, General Synod again) to remove the rule that clergy pray the daily office! Rather than leave it as an ideal (embodied in a rule which if you didn't follow then the bishop wouldn't take your licence from you) our church felt it important to put all this energy into removing the norm.
The diocesan synod was dealing with important issues: the future of our diocese (which includes possible job-losses for those at that synod meeting), the nature of marriage… If one could not just be contemplatively present to God at communion time, could one not have been interceding about the issues, people, and for those present?…
Unfortunately, it was noticeable that those chatting during communion were part of the tribe that seems to me to be struggling for self-identifiers. With opposition to such things as vestments, wafer bread, candles, and the mixed chalice being now so two-centuries ago, identification with this tribe seems to focus on homosexuality, penal substitution, and an overt nonchalance about the Eucharist and Eucharistic elements. This nonchalance appears to be seeping into the time of receiving communion itself. If silence, intercession, and being in God's presence is a struggle, might they not refrain from distracting the rest of us by spending their time in the mental agility required in the exercise of remembering the death of Christ.
Click the link for some other posts around
contemplative leadership
forming contemplative leadership
and a spiritual year as part of formation for ordination.
Similar Posts: