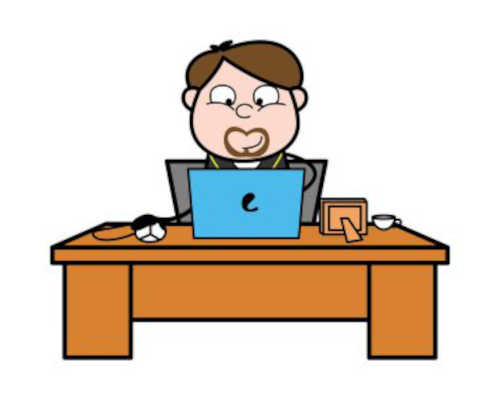 I was ordained priest over three decades ago. Much has changed in this time. There was no real question at that time: when people were accepted as postulants for priesthood, we quit jobs, moved city, went to the national seminary, then to curacy, and then to be vicar of one of the not-major parishes. After my curacy, I was vicar of a rural parish with 6 church buildings and 5 other buildings covering an area that could be seen from the Moon.
When I went to be vicar of that parish, I said that I would focus on two things: quality worship and visiting. I spent at least three full days a week visiting the district, the local hospital, retirement home, etc. There were weekday services. There was the Sunday sermon to prepare, a parish magazine; there were evening meetings: marriage preparation, study groups, baptism preparation, finance committee, vestry, etc; funerals; and then Sunday services, driving from church to church.
I lived as part of the church plant: vicarage, church building, parish hall, and office.
It was a lifestyle; not a 9 to 5 job, five days a week.
Let's skip the part that often those training to be clergy now do their training whilst continuing to work and have an income…
Many clergy (most?) no longer have their home in "the vicarage". Many (most?) have their own house (paying it off, so that they have one when they retire). The vicar's home may even be outside the parish. Priests, now, often explicitly rejoice that they can distance their "life" from their "work". Work-life balance has hit priesthood. They keep office hours, and if you want to see them, you come to their office.
The sex scandals have been part of the shift. Home visiting puts people and priests at risk. Some priests will now only meet you at a cafe.
With the demise of common prayer, not only do clergy spend time preparing their sermon, but much more of the week is spent devising the details of the Sunday service, the Power Point (or the pew booklet). Cranmer would now say that it takes far, far longer to find, or devise what is going to be said on Sunday than to say it.
The 9am-5pm, 5-day-a-week, priesthood as desk-job is further reinforced by having fractional positions of a "Full Time Equivalent". That parish where I was vicar three decades ago is now looking for a part-time vicar: 0.7FTE. To calculate that – a full-time priest is taken as 5 days, so 0.7×5 = 3.5 days work a week.
Along with this priest-as-desk-job inevitably comes a more functional understanding of priesthood. On the spectrum, priesthood slides more towards the "role" end and away from ontology and life's vocation.
I hope, if you appreciated this post today, that you share it (facebook and so on). And do remember to like the liturgy facebook page, use the RSS feed, and sign up for a not-very-often email, …
Similar Posts: