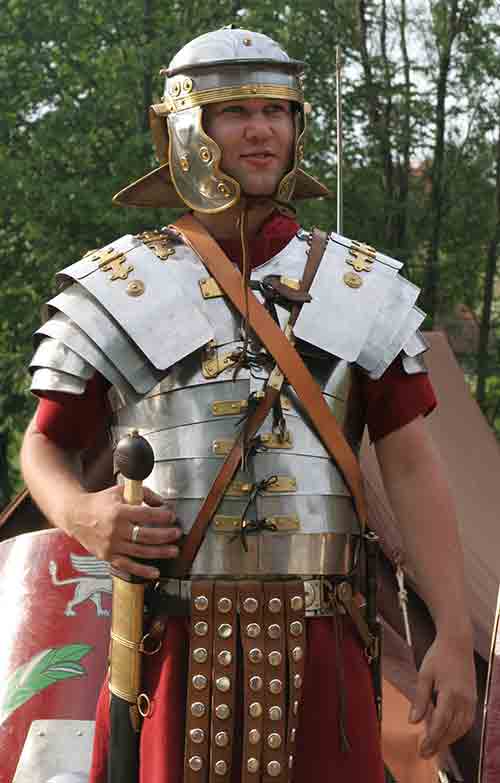 Last Sunday, I preached on Ephesians 6:10-20 (yes, I know that RCL breaks Ephesians up slightly differently to the RC 3 Year Lectionary).
I am obviously aware of debates around the letter's authorship and destination, etc. I do not think, for this reflection, imaging it written by St Paul in prison in Rome around 62AD and addressing the Church in Ephesus affects anything significantly adversely.
Just a couple of points from my own lectio:
Paul is obviously seeing Roman military might constantly around him, as are his readers.
Paul is, hence, using "put on the whole armour" with some irony. He is obviously not advocating imitating Rome's oppressive military might. Paul is God's "ambassador in chains" precisely because of these Roman soldiers who have "put on the whole armour".
Shoes: you can tell a lot from shoes – you can usually tell by the type of shoe if someone is going to work, or relaxing, or even what sport they are about to play. People should know that you and I are people of peace. That – metaphorically – peace is the way we walk; that peace is the game we play. Peace. Reconciliation. Acceptance. Relationship. Equality. Good news. Gospel.
Put on the whole armour of God – ἐνδύσασθε τὴν πανοπλίαν τοῦ θεοῦ: ἐνδύσασθε is Aorist Imperative Middle 2nd Person Plural of ἐνδύω. The distinction between the aorist imperative and the present imperative is that, with the the present imperative, you are required to go and do something without specifying how much of it to complete ("Go and do some gardening!"). Using the Aorist Imperative means that the task is expected to be completed. Put on the whole armour of God and keep putting it on until the task is completed.
Lord God, when thou givest to thy servants to endeavour any great matter, grant us also to know that it is not the beginning, but the continuing of the same, until it be thoroughly finished, that yieldeth the true glory; through him who, for the finishing of thy work, laid down his life for us, our Redeemer, Jesus Christ. Amen.

Attributed to Sir Francis Drake (1540-96)
Finally, there's something about that phrase ("the whole armour of God") that is often missed – "God's armour"; this is what God is wearing. We are putting on the nature and character and attributes of God; we are practising that, and failing at that – and we need to do that, says Paul, we should do that, and keep doing that, until it is completed.
We need to practise truth, and righteousness, and peace, and faith, and so on – until we look the same as God does. Until we are dressed in the same uniform as God is. Until we are clearly part of God's team.
If you appreciated this post, consider signing up for a not-very-often email, and/or like the liturgy facebook page…
Similar Posts: