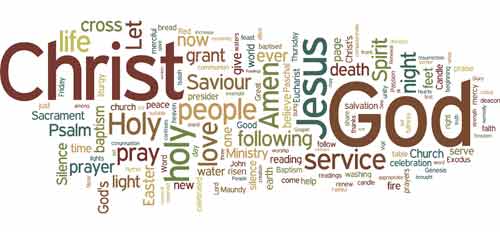 The Triduum – the most sacred time in the church's year…
The time encompassing the death and resurrection of Christ…
Holy Thursday to Easter Day…
These days are one liturgy of three interlocking rites…
The Liturgy of Maundy Thursday
The Liturgy of Good Friday
The Great Vigil of Easter
The Eucharist on Thursday evening, in a sense is not the last thing that happens on Maundy Thursday
but the first thing that happens on the Jewish Friday.
There is no dismissal at the end nor a greeting or dismissal on Good Friday – this is one long service across some days with breaks…
This year of course we actually celebrate the Triduum at the same time as the Jewish Passover.
We walk in on Maundy Thursday and dance out at Easter….
Triduum is a different way to approach time…
There is prayer, fasting, reflection, sacred reading…
Keep these days as sacred…
Like a sort of retreat…
Simplify…
Don't crowd your schedule…
Use the liturgies as the foundation…
Eucharist; footwashing; adoration…
Morning Prayer on Good Friday…
Evening Prayer…
Morning Prayer on Holy Saturday…
Easter Vigil…
We are not merely acting out a past event…
Yes – the Last Supper, death, and resurrection are historical events…
They are also a reality that happens here for us today…
The image is a wordle I made from the rites for the Sacred Triduum in Celebrating Eucharist.
Similar Posts: