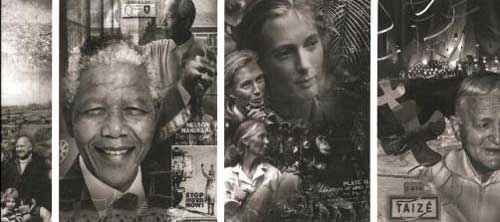 There's a new Dutch book by Bert Dicou and Sigrid Coenradie about ordinary sanctity now, "Heilig. Gewoon nu". It includes a list of ten tips towards sanctity – some possibilities for reflection this Lent:
1. Be open to the possibility of the extraordinary.
2. Dare to let go of certainties.
3. Do not be too idealistic.
4. Give your own meaning to the term 'service'.
5. Discover the power of equality and reciprocity.
6. Stay cheerful.
7. Do not do it alone.
8. Think of the future.
9. Do not seek your own fulfilment.
10. Be prepared for setbacks and even failure.
The abbot of the Cistercians in Koningshoeven writes about this on his blog. And if your Dutch is struggling – Google translate is pretty good now.
Similar Posts: