The Book of Common Prayer (1662) says, "And the Priest standing at the north side of the Table shall say the Lord's Prayer, with the Collect following, the people kneeling."
This is a photo prior to 1960 in Hailes church in Gloucestershire. It clearly illustrates how the altar table was put lengthwise between the choir stalls in the chancel. The priest stood on the north side of this table in the midst of the people: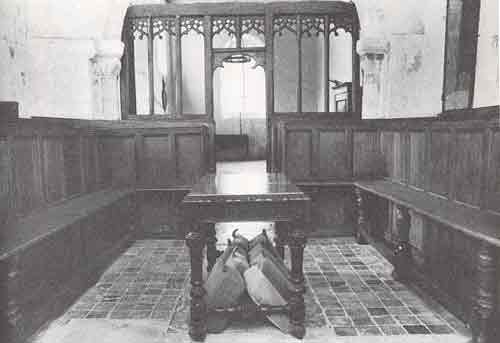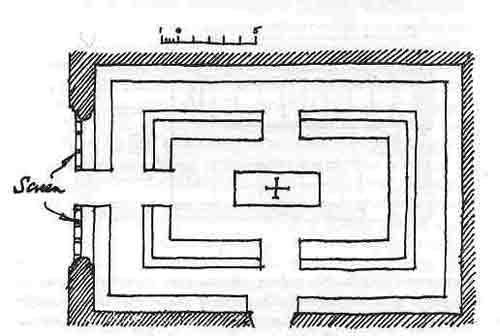 As it is today looking West.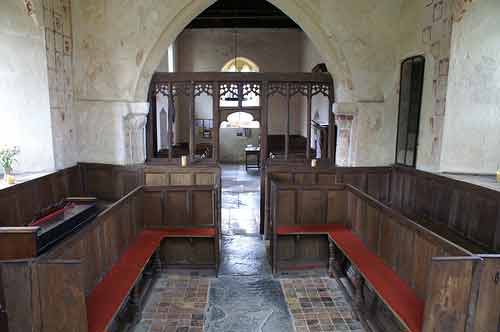 The eastern end of this church has been altered now. The eastern seating has been removed and there are steps and a freestanding altar of the medieval configuration.
On holiday recently, I popped into an open church (as one does) to find an altar still against the east wall and bookstand and kneeler clearly set up for presiding from the north, narrow side of the altar.
When there are two at the altar, one on either side, this is sometimes referred to as the "ping pong" position. I have also heard it called "the kangaroo and the emu". I have even seen this 1662 rubric "translated" into the situation where the priest presides across the altar table facing the congregation: the priest stood not in the centre of the altar, but on the north side behind it… "leaving a gap in the middle for Jesus who is the one actually leading".
[Needless to say, for those not regular visitors here, my describing of these unusual clerical approaches is in no way to be read as supporting them!]
Offsite discussion about north-side presiding
H/T comment by regular contributor Jesse
Similar Posts: