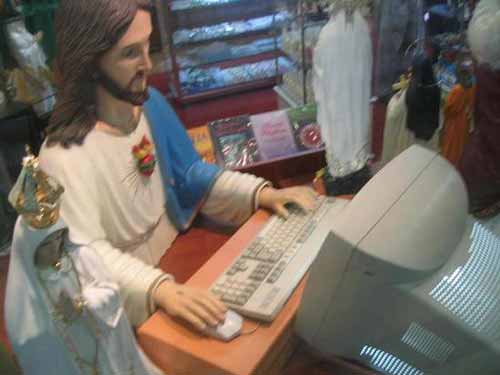 With many services cancelled, where no public worship services are taking place for the foreseeable future, and with people self-isolating, many are looking for online spiritual support and community. Tomorrow (NZ Saturday), I will post showing those interested how to use the Daily Services in A New Zealand Prayer Book He Karakia Mihinare o Aotearoa.
I have already posted to encourage the taking up and growth of spiritual disciplines that can be done alone or value solitude.
Now I want to complement that post with links for those who want to join online streaming services, use other online resources, or see what others are doing so they can do something similar themselves.
Firstly, I remind you this site has a Chapel.
I am conscious that (spoiler: the world IS round!) some are praying Evening Prayer, others are praying Morning Prayer, others Midday Prayer, and others Night Prayer – at similar times. NZ starts the (world's) day (celebrating the feast of St Cuthbert) and prayer rolling as a continuous chain around the globe.
We thank you that your church, unsleeping
while earth rolls onward into light,
through all the world her watch is keeping,
and rests not now by day or night.

As o'er each continent and island
the dawn leads on another day,
the voice of pray'r is never silent,
nor dies the strain of praise away.

The sun, that bids us rest, is waking
our brethren 'neath the western sky,
and hour by hour fresh lips are making
your wondrous doings heard on
Here are some links to live streams – I will add more as I discover more; you can also add them in the comments section below.
ADJust: Diocese of Auckland Young Anglicans for Social Justice are streaming
Morning Daily Devotions 7:30am (NZ Time)
Midday Prayer 12:30pm
Night Prayer 8:30pm
[For those wondering – 'Daily Devotions' and 'Daily Services' are different rites in the NZ Prayer Book, the latter being more akin to other Daily Office rites]
Dunedin's Bishop Steven Benford is offering morning prayer on Tuesdays from 9 am (again NZ Time) via Zoom videoconferencing
Fr Chris Orczy (Christchurch NZ, St Michael & All Angels) is live streaming the Office (check here & here).
The Christchurch Transitional Cathedral will livestream services from Sunday here.
All Saints, Twickenham, London UK livestream all services here.
St Aidan's, Bryndwr NZ, the vicar "will be posting worship, prayers and general updates" here.
More to be added as I discover them…
Let us pray for each other…
Similar Posts: