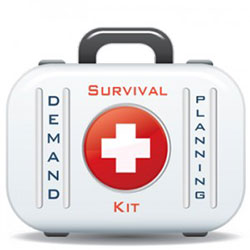 This is a sort of Liturgy and Law 3.5 post (See here,  here and here). I have been suggesting a model of liturgical law as being more descriptive than prescriptive. And I hedge that about with cautions so that this model in itself doesn't become prescriptive!
So let's be honest with ourselves and describe what actually happens…
On the ground we follow a supermarket chains/petrol station companies/cafe franchise model. These all sell the same (or similar) product; the "packaging" is different – and they need to stress differences to survive…
The Anglican Church here worships in Tikanga (cultural streams). So in one place there will be Tikanga Maori worship offered, Tikanga Pakeha, and Tikanga Polynesia. Then there are Maori communities who choose to belong to Tikanga Pakeha; and Pakeha who choose to worship in Tikanga Maori.
If you want a service where you will feel comfortable as a person against women's ordination, for expository preaching, non-charismatic – it's there. If you want a charismatic, new hymns, young people, no eucharist service – no problem. What about choral tradition, no incense, strong feminine leadership – sure…
If it's not there, and there are enough of you who want it there – it will be there soon. Supply and demand.
Parishes, like supermarkets, present a certain "texture" and will differentiate themselves from nearby parishes so they can carve out their niche.
Furthermore, large parishes separate their worshipping communities internally: 1st service on Sunday (say 8am) = seventeenth century language communion; 2nd Sunday service = contemporary NZ Prayer Book Eucharist; 3rd Sunday service = no robes, contemporary songs, with or without communion; 4th Sunday (evening) service = young people, charismatic,… You the consumer worshipper can take your pick.
Most variants are to be separately catered for. Culture, language, socio-economic status, age, family situation, personality style, sexual orientation, theological approach, musical preference, liturgical style, …
It's not just Anglicans (although they appear to have the most internal flexibility amongst all the denominations). Roman Catholics (the strongest franchise) go for Father X, the good music at parish Y, or the convenience of the Saturday night vigil Mass at Z…
And, of course, if you don't find what you want within your own franchise denomination, there will be other denominations willing to step in to fill the gap in the market. Some most many will not even be interested (or know) what denomination they are shopping worshipping in.
Capitalist and evolutionary theory reigns supreme: supply and demand; survival of the fittest.
God and the gospel are products. "As long as people are meeting God and the gospel, it doesn't matter where and how."
But – the medium, in many ways, is the message. When does the medium undermine the very message it claims to communicate?
If you appreciated this post, there are different ways to keep in touch with the community around this website: like the facebook page, follow twitter, use the RSS feed,…
Similar Posts: