Image with the above two videos on Matthew's Gospel for the 21st Century by Revd Dr Fergus King: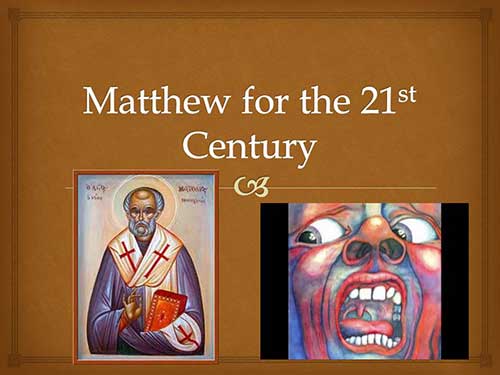 Download powerpoint to go with the last two videos
ps. I disagree with Revd Dr Fergus King's search for "themes" in the Revised Common Lectionary/Three Year Series. Such "themes" may be able to be constructed onto less than half of the year's Sundays (eg. "Christ the King" last Sunday, Eschatology this Sunday) but during Ordinary Time, and even some Sundays in seasons, overlaying the readings with a "theme" is unhelpful. (See Themes here, and on the Three Year Series here).
Similar Posts: