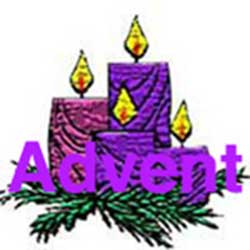 What happened to Advent? Christmas decorations have been going up in the shops as soon as Halloween stuff came down. Christmas carols have been playing before Advent even began.
Northern Hemisphere Christians visiting here might comment about your own context (the context, remember, where the seasons of Advent and Christmas originate).
There are obvious issues in translating Advent and Christmas to the Southern Hemisphere:
In January New Zealand pretty much shuts down. So having a Christmas season stretching into January is not going to realistically work. Those Anglophiles who want to extend it all the way to the feast of the Presentation of Jesus in the Temple (February 2) as they do in Mother England are trying to push water uphill with a rake! New Zealand celebrates Christmas by anticipation. Some parishes try and hold out from singing Christmas carols until at least Advent 4 – they are rare. Schools close in December. At schools, the choice is either celebrating Christmas (very) early, or not celebrating it at all. Anglophile attempts to have a (red) pre-Advent Advent Season also get no traction.
We must deal with the real.
Add your suggestions to how we can keep Advent. Here are some of mine
Homes as well as churches have an advent wreath, lighting candles, having a short reading and prayer and singing. (Some places of work could do this).
Don't get caught up in the frenetic purchasing storm. Give one another charity gifts instead.
Make time to slow down. Pray. Read Scripture. Meditate. Commit to a slow Advent (however that works out in practice in your context).
As well as increasingly using Christmas carols towards Christmas, do not neglect the great Advent Hymns:
Come, Thou Long-expected Jesus
Hills of the North, rejoice
Let all mortal flesh keep silence
Lo! he comes with clouds descending
O come, O come, Emmanuel
On Jordan's bank the Baptist's cry
Certainly Advent 1, at least, can focus on these (how did your community do for Advent 1?).
What are your ideas?
Similar Posts: