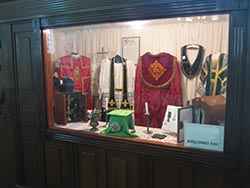 I recently visited a church building which presented ecclesiastical paraphernalia attractively in some cabinets (images). People obviously put love, care, and devotion into making these things. And also gifting them in memory of others.
When they are no longer appropriate in a renewed context, leaving them in drawers and cupboards to the moths may not be for the best.
But nor should the church be a museum, continuing arcane rituals with such things as burse and veil just because Great Aunt Flo did the embroidery!
I see esoteric rituals (passed on from training vicar to curate, from generation to generation) with the veil removed from chalice and paten, and hung comically on the congregation's side of the altar, while the burse stands vertically tent-like on the altar – and all with no significance to anyone other than "this is how it is done!"
Here is the alternative: your own church museum.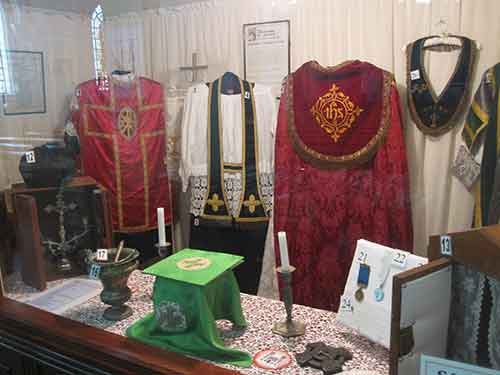 Similar Posts: