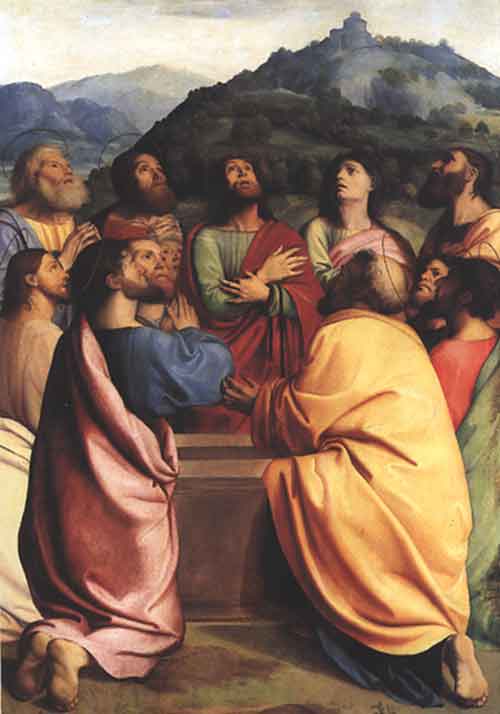 On the Feast of All Saints, I received a tweet pointing to a blog post (from The Blog of St Chrysostom's Church, Manchester UK) which highlighted the shocking imbalance in the Church of England's latest calendar of saints and holy people. 80% of those named in Exciting Holiness are male. And only 5% are married.
That is staggering.
NZ Anglicanism has always been in the forefront of gender-inclusiveness. God is "you" rather than "he" in our Prayer Book. So I worked through our Prayer Book's calendar ticking "male" and "female" on a sheet of paper. In fact, the number of females in NZ's Anglican Prayer Book Calendar is below 20%! You can do your own calculations, but it seems that unmarried males is the model that is, day-by-day, week-by-week, year-by-year, held up to Kiwi Anglicans as the model of sanctity.
Some years ago, I moved a motion that our NZ Anglican Common Life Liturgical Commission review the calendar so that it "increases, refreshes, and enriches the offering of the example of people whose lives and work give special encouragement to others of all ages, and to those engaged in various aspects of the Church's life and witness". The motion passed unanimously.
The examples I gave in the motion were added to the Calendar by General Synod Te Hinota Whanui:
August 8 Mary MacKillop, Teacher, 1909
Brother Roger of Taize: Encourager of Youth, 2005
September 5 Mother Teresa of Calcutta, Missonary of Charity, 1997
November 22 C.S. Lewis, Apologist, 1963
December 10 Thomas Merton, Spiritual Writer, 1968
but the Calendar itself was not reviewed.
Maybe now is a good time to (re)start that review.
May the blog post that started this have the last word:
At a time when words such as 'reform' and 'renewal' are being used in the Church of England perhaps the Calendar needs a little reform too! Let's have more women saints, more saints in families or close relationships and please let's not be so focussed on Europe. .. and why not (more) LGBT saints?
If you appreciated this post, do remember to like the liturgy facebook page, use the RSS feed, and sign up for a not-very-often email, …
Image by Albertino Piazza – www.bildindex.de, Public Domain, Link
Similar Posts: