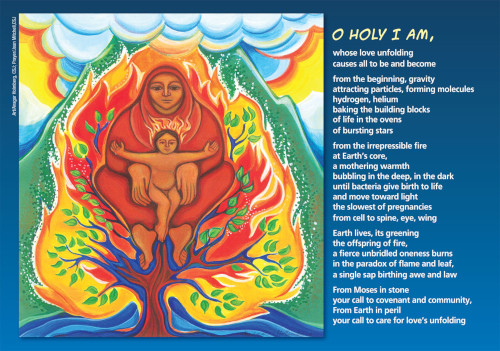 From at least the eighth century the antiphon before and after the Magnificat at Vespers (Evening Prayer), for the seven days leading up to Christmas Eve, has greeted Christ with a title starting with "O". These became the basis of the popular carol "O come, O come, Emmanuel". The initials across the seven days, when read backwards, form the Latin "Ero Cras" which means "Tomorrow I come." [The NZ Lectionary has "O Sapientia" on December 17, but no other mention of the O Antiphons whatsoever – I sincerely wonder what the majority make of this "O Sapientia" in that text!]
December 17: O Sapientia (O Wisdom)
December 18: O Adonai (O Lord)
December 19: O Radix Jesse (O Root of Jesse)
December 20: O Clavis David (O Key of David)
December 21: O Oriens (O Dayspring)
December 22: O Rex Gentium (O King of the nations)
December 23: O Emmanuel (O With Us is God)
The alternative English medieval practice would have
December 23: O Virgo virginum (O Virgin of virgins)
For that English medieval practice, reading the first letters in reverse Virgo Emmanuel… cutely results in Vero cras, "truly, tomorrow (I come)"!
The O Antiphons are now also used, in shorted form, in the Alleluia verses before the days' Gospel readings.
Each day an O Antiphon could be used for prayer and reflection. These could form the basis of an Advent service with readings, music, and singing. Or of art, banners, or other ways of enhancing the worship environment symbolically. The carol "O come, O come, Emmanuel" and the Magnificat could form significant features in this.
O Lord of Lords, and ruler of the House of Israel,
you appeared to Moses in the fire of the burning bush,
and gave him the law on Sinai:
come with your outstretched arm and ransom us.
Amen. Come Lord Jesus.
O Adonai,
et dux domus Israël,
qui Moyse in igne flammae rubi apparuisti,
et ei in Sina legem dedisti:
veni ad redimendum nos in brachio extento.
Exodus 3.1-6; Micah 5:2; Matthew 2:6
O come, O come, Adonai,
who in thy glorious majesty
from Sinai's mountain, clothed in awe,
gavest thy folk the ancient law.
Rejoice! Rejoice! Emmanuel
shall come to thee, O Israel.
O come, O come, thou Lord of might,
Who to Thy tribes on Sinai's height
In ancient times didst give the law
In cloud and majesty, and awe.
O Antiphons reflection 1
O Antiphons reflection 2
Similar Posts: