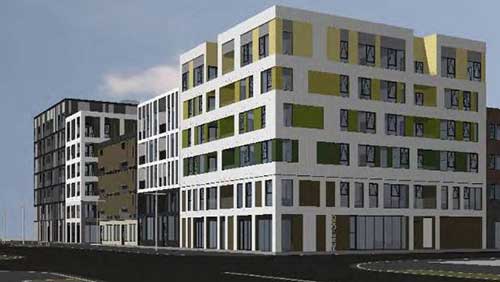 The long-overdue plan is out for more than 120 new homes set to be built in Christchurch's East Frame. This is inner-city living one block away from Cathedral Square.
I am distressed and sorely disappointed. We may be about to create a future housing disaster in the centre of our city.
Expressed most strongly: Fletcher won the contract for all the houses on the East Frame. Is Fletcher now in breach of the plans that it presented which won it the contract?
Yes – we need inexpensive housing in the centre of our city. But inexpensive does not need to be ugly. Soul-destroying. Add some pointy rooflines consonant with the neo-gothic and villa heritage of our city reinterpreted for our 21st Century context. We don't have to sacrifice the post-modern doctrine our architects seem committed to that we cannot add facades – but surely we can add decorative features? We can add some indentations and variations.
There are good examples of 21st Century reinterpretations of our city's heritage which need not be extra expensive nor be any less earthquake resilient.
Here is the Miles Warren Building: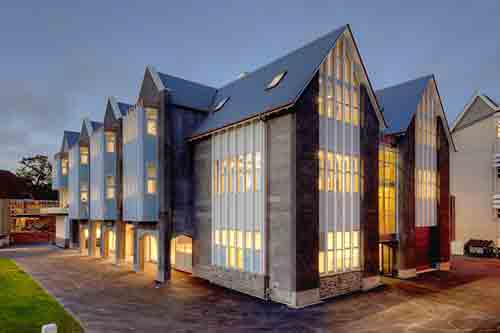 Here is the planned Cranmer Gardens building: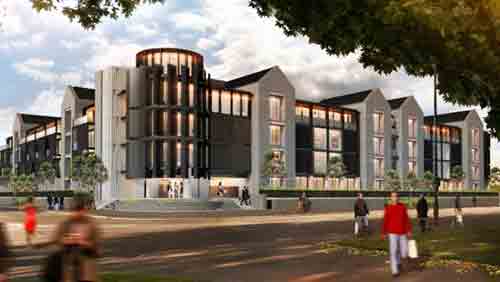 I am happy with the planned library building, but know that there are people like James Carr who are playful with ideas about the library and even the stadium: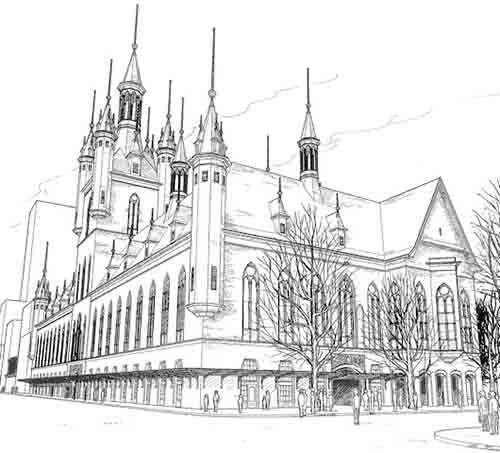 Regulars here will know that I have had a growing appreciation that the external look of buildings affect our soul.
See further here and here. How will we be affected by buildings like the one at the top of this post? How will people who live in that be affected?
If you appreciated this post, do remember to like the liturgy facebook page, use the RSS feed, and sign up for a not-very-often email, …
Similar Posts: