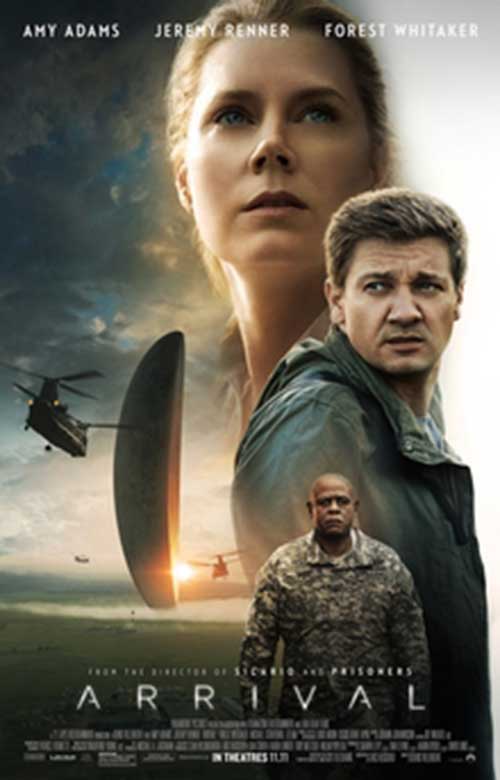 Arrival – American science fiction film
Director: Denis Villeneuve
Writer: Eric Heisserer
Based on: "Story of Your Life"; short story by Ted Chiang
Stars: Amy Adams, Jeremy Renner, Forest Whitaker, Michael Stuhlbarg, and Tzi Ma.
Trust me on two things:
1) Go and see this film
2) Go, knowing as little as possible. Don't even watch the trailers – you'll enjoy/appreciate it more. [Comments giving anything away will not get through moderation].
Anyone interested in philosophy, theology, science, etc. will find this film has layers – the the layers having layers.
Rotten Tomatoes gives it 93%: "Arrival delivers a must-see experience for fans of thinking person's sci-fi that anchors its heady themes with genuinely affecting emotion and a terrific performance from Amy Adams."
Robbie Collin: Arrival is an "introspective, philosophical and existentially inclined – yet unfolds in an unwavering tenor of chest-tightening excitement."
Sorry. That's all you are going to get from me.
If you appreciated this post, consider liking the liturgy facebook page, using the RSS feed, and/or signing up for a not-very-often email, …
Similar Posts: