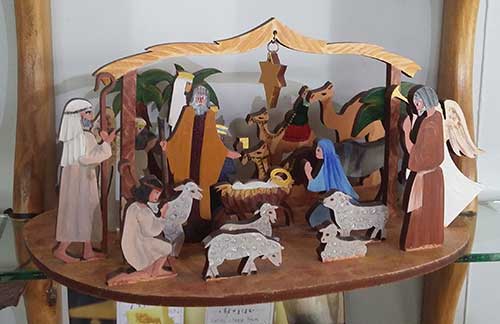 I recently bought an Advent Calendar with a difference. It looks like the image below. Each day of December, you take out a new piece and slot it into its numbered place on the oval base.
1 December: a palm tree
2 December: another palm tree
3 December: a donkey
…
17 December: an Angel
18 December: the star
…
24 December: Baby Jesus
You can get a less expensive version and paint it yourself (see image at the top).
I got this from Woodcraft Gallery
33 Worcester Boulevard
Christchurch NZ
Phone (64 3) 329 7923
Email: a.k.reid [at] xtra.co.nz
After carefully popping out the figures you can keep the wooden silhouettes as stencils for cards, or Christmas pictures, or to make as gifts.
I imagine this idea could lead to all sorts of creativity further, including matching to the liturgical season of Advent.
Oh, and in case you think I'm getting (or seeking) remuneration for this post – I'm not. I'm just keen to share a brilliant idea and hope that others enjoy it.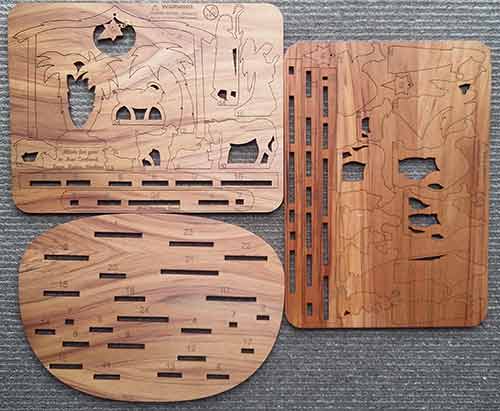 If you appreciated this post, consider liking the liturgy facebook page, using the RSS feed, and/or signing up for a not-very-often email, …
Similar Posts: