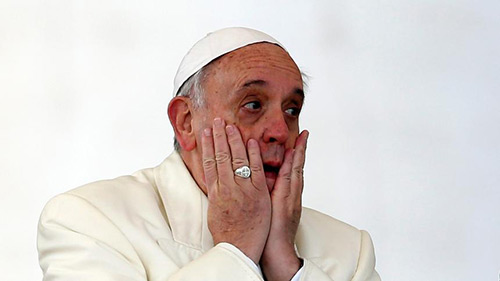 At the recent Buskers' Festival here, I saw something I hadn't seen before. A busker put all the energy he could muster into his show. A crowd was gathered. But they gave little to no energy back. There was a bit of unenthusiastic clapping, and, yes, a little engagement. But, as the show progressed, the busker got more and more frustrated. For a while, I thought this was all part of his act, his style.
But, in the end, I realised his expressions of exasperation were genuine. He ended, after half an hour, without the usual call for money donations – basically just saying, well that's the end of the show – I usually get more response – packed up, and walked off.
When buskers say, the more you, the gathered crowd, give to me, the busker, in terms of energy, the more I will be able to give back to you – that is not simply time-filling patter, a "liturgical" statement said only because it's in the "Busker's Missal". The buskers' patter that is used by most buskers (like the liturgical statements shared across time and communities) is the result of repeated reality worn smoothe with regular use.
The energy-given-energy-received statement is an important reality in presiding. And in preaching and teaching. Worship is not a passive reality – where the congregation passively consumes what the leader presents [movie-theater style]. Worship is a community engaging together. And making real connections is essential [addressing "each other" with heads in books or looking at screens is the opposite of what I am talking about here].
I have taught in contexts where people appear to have no real engagement with what is being explored. I have led services where someone appearing distracted in the gathered community becomes the source of my losing energy. I have preached where clearly I am not meeting where someone is really at – and it drains the vigour from my homily.
We never just sit in the pew. Even our silence is a community reality as we, together, are still. Full, conscious, and active participation in worship is the goal for all of us who gather.
What do you think?
What is your experience?
As worship leader?
As pew-sitter?
If you appreciated this post, do remember to like the liturgy facebook page, use the RSS feed, and signing up for a not-very-often email, …
Similar Posts: